A range of products that makes your customers
happy
Want to help your customers to enjoy their pet longer? Become a dealer of InnoPet's high-quality mobility products. Our dog prams and bike trailers have been leading the market for more than 15 years. Join the InnoPet family!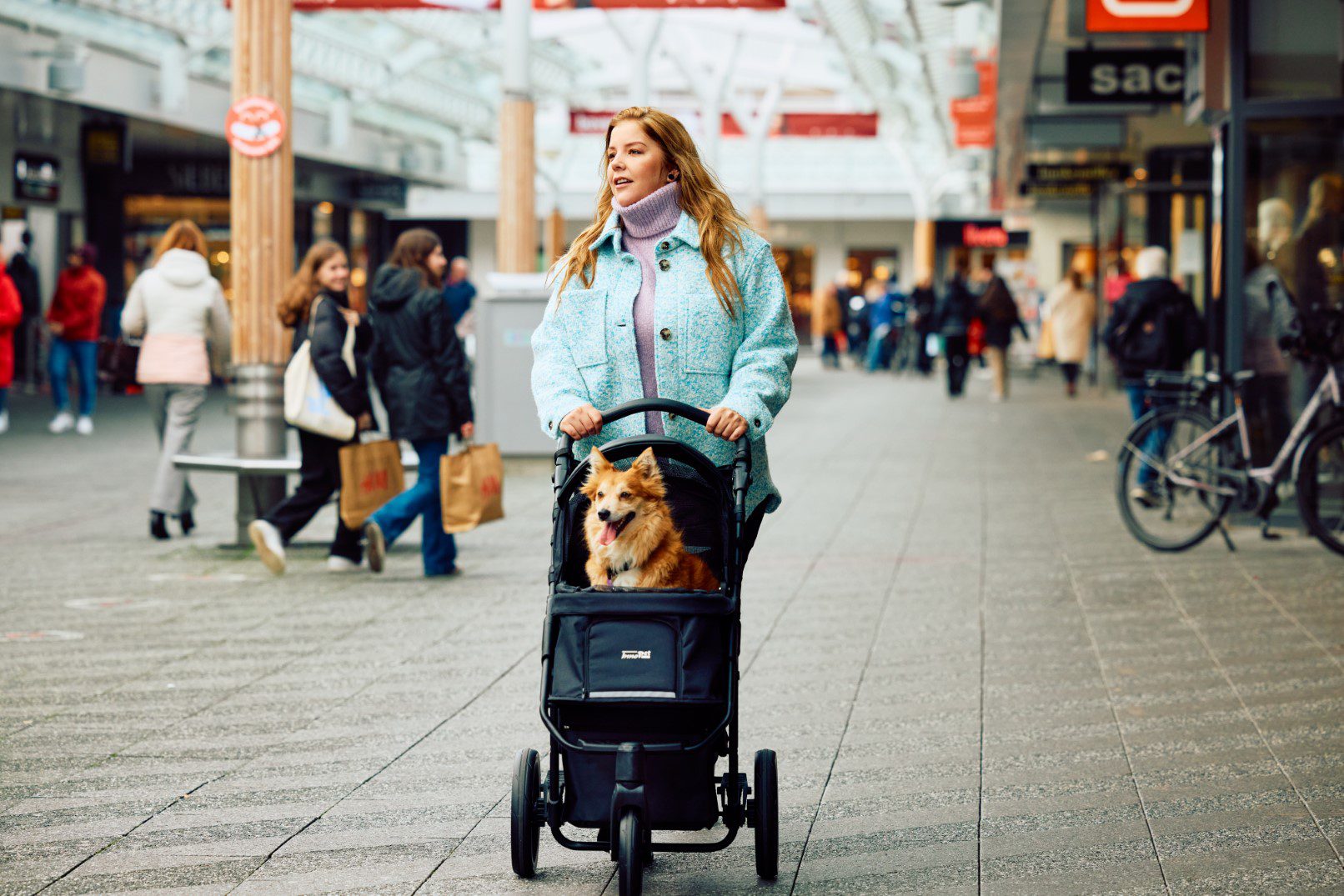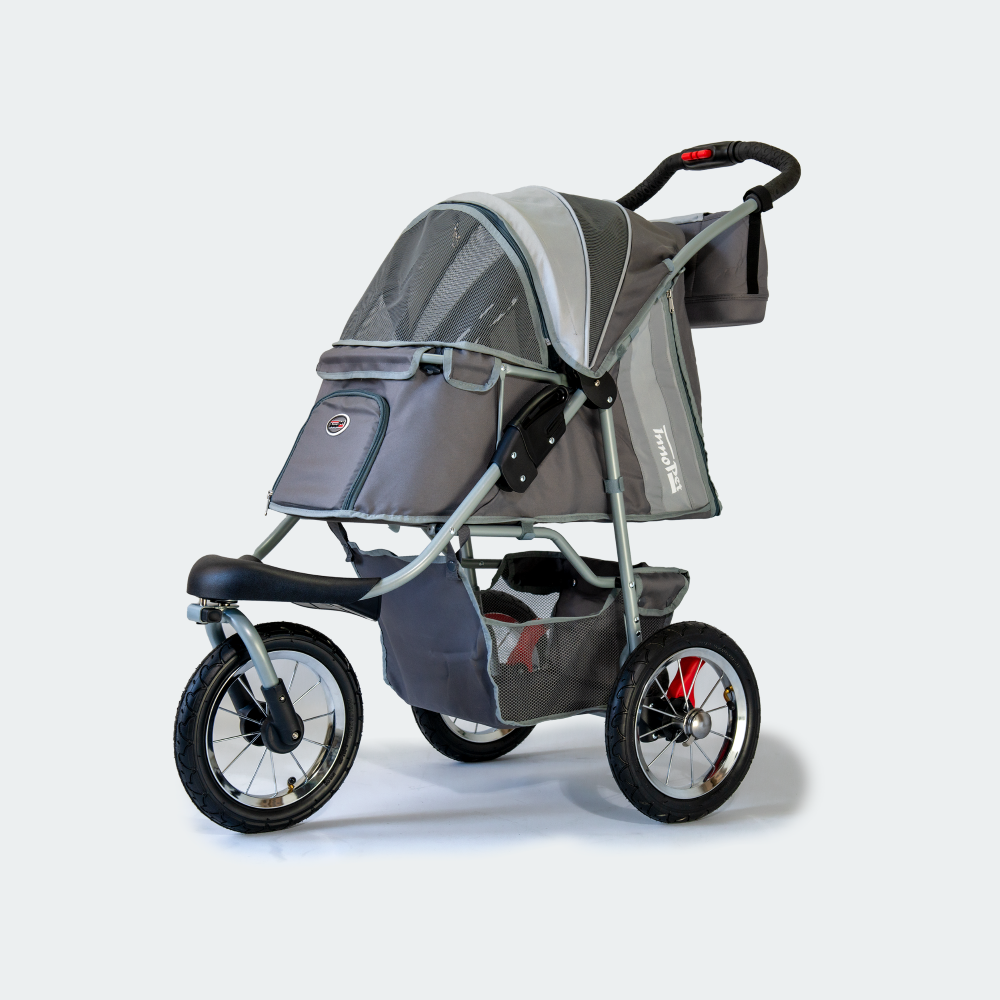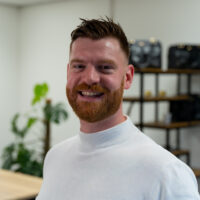 Sven

from InnoPet
Do you have questions about becoming a dealer? Give me a call or send me an e-mail.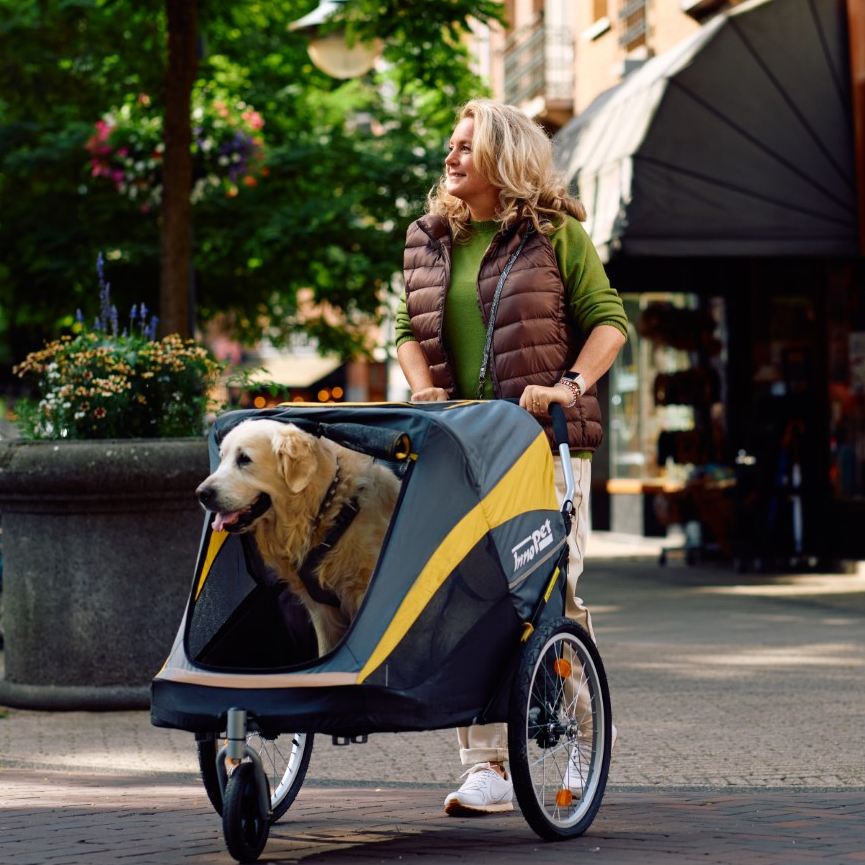 We are there for every store. Large or small, physical or online.
Easy ordering
Fast delivery
Extensive range of products
Bringing back happiness since 2007
InnoPet has been helping people and pets to enjoy each other for more than 15 years. Thanks to our many years of experience, we know exactly which product is suitable for which situation. We have a product for every type of dog.
No worries thanks to our large stock
If your customer needs a product, you want to deliver it quickly. Almost our entire product range is available from stock. Without minimum order quantity.
Fast, personal service for the dealer
Our customer service is an extension of your organization. Does your customer have a question, problem or simply needs advice? We are always at your disposal.
Distinctive high-quality products
With the dog stroller or bike trailer you add well-loved products to your range. Every year, there is an increased demand for high-quality mobility solutions for pets.
Request catalogue
View all our products? Request our product catalogue here. You will receive it directly in your e-mail inbox.
Extensive range of products

No minimum order quantity
"*" indicates required fields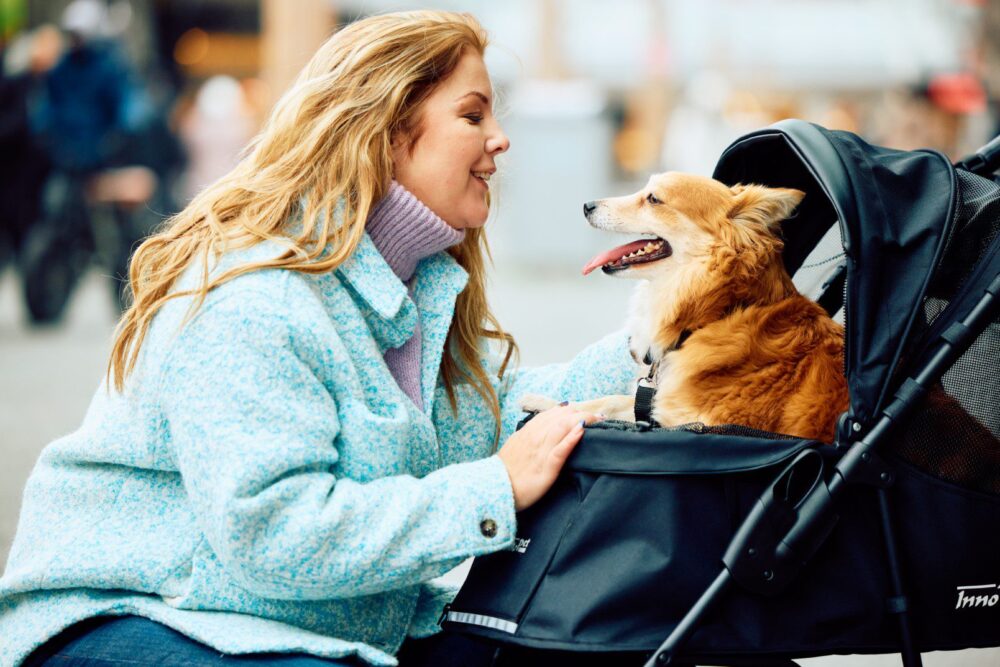 Impact on people, animals and the environment
Material
Packaging
Sustainable relationships
How our products will help your customers
Every dog is different. Different breeds, different sizes and different ages. But every dog must be able to discover the world, right? That's why our products are suitable for all dogs and every stage of life. That makes your customers happy!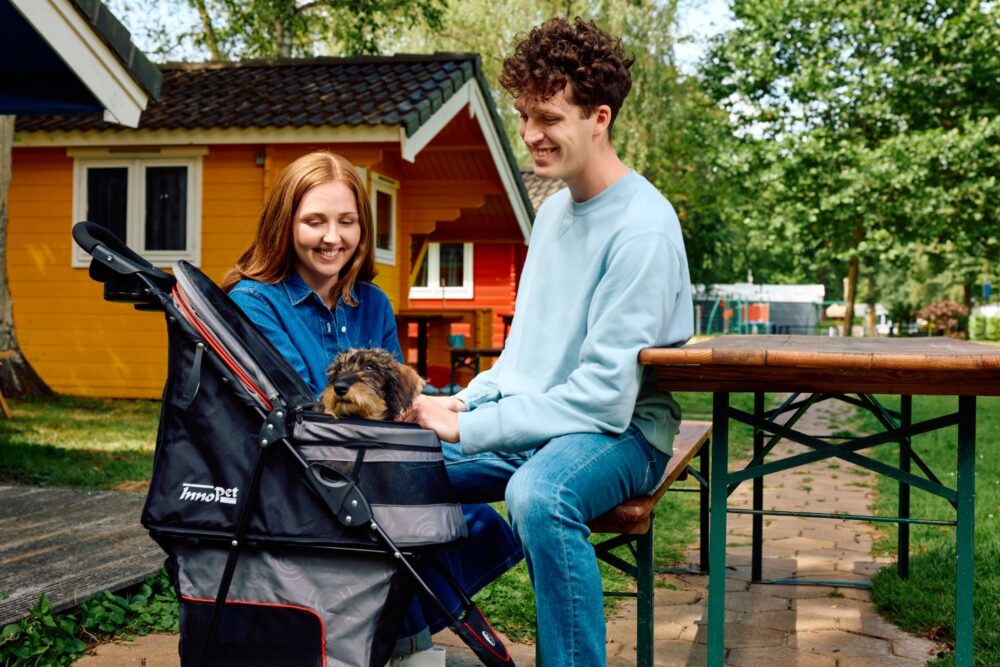 For puppies that are not allowed to move much yet
Puppies are growing fast. Therefore, the correct movements and the amount of movement is very important. Of course, your customers want the best for their puppy. That's why it is nice to relieve puppies regularly and build everything up slowly.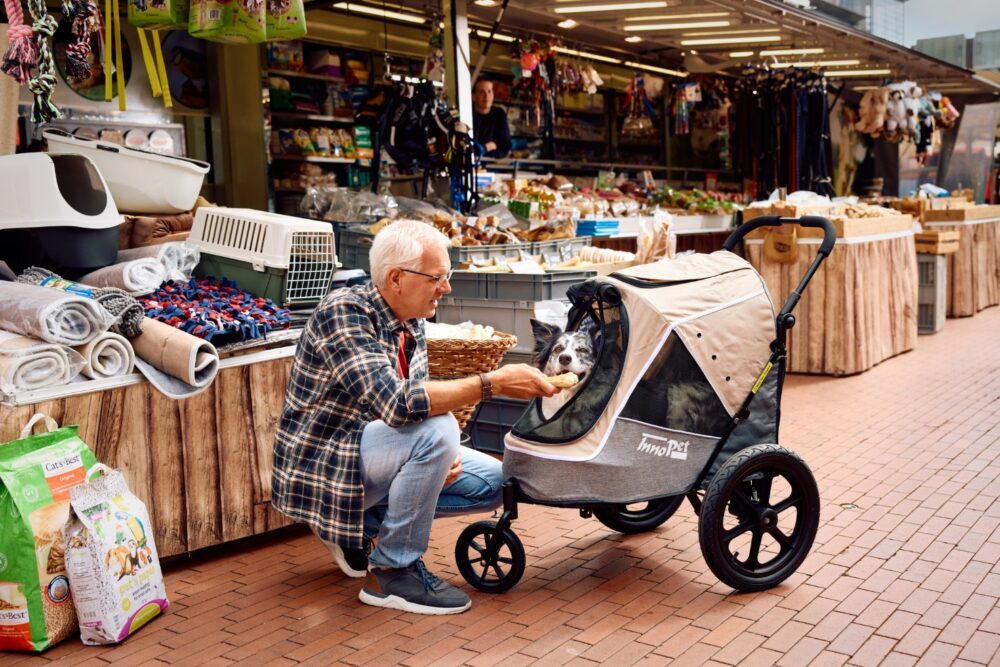 For older dogs that have difficulty walking
They have walked and played a lot in their lives. But for seniors that becomes increasingly difficult over time. Your customers definitely want them to enjoy their lives. A dog pram enables your customers to go outside with their senior carefree.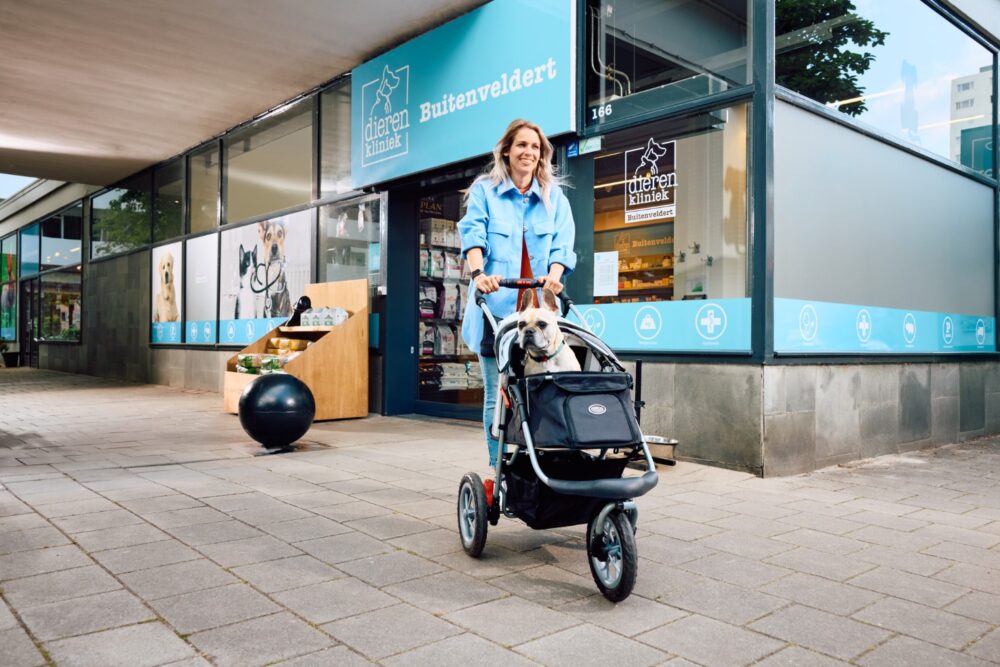 For dogs with a medical condition
Unfortunately many dogs suffer from hereditary disorders or injuries, from overstimulation or a wrong movement to chronic conditions such as osteoarthritis or dysplasia. In addition, your dog can also be anxious, visually- or hearing impaired. How can you support your furry friend?
Frequently asked questions
Below you find our answers to the most frequently asked questions. If you still have a question, our customer service will be happy to help you.
I have another question
Wondering if selling our products is for you?
Get in touch with Sven. He will be happy to help you find the right products for your store and get you started.
Subscribe to our newsletter
Would you like to stay up-to-date about our latest products and promotions? Sign up for our newsletter.