Inspiration & news
Curious about the best tips and tricks for you and your loyal four-legged friend? Or do you want to know the ins and outs about our latest products and promotions? Check out our news articles.
Three signs to spot arthritis in your dog
Worried about your dog's health? In this article, we will explain to you more about the symptoms of osteoarthritis, how it occurs and how the vet can diagnose it. Know that you are not alone if you are worried about your dog's health. Feel free to contact your vet to be sure about the cause and get the best treatment for your dog. We hope this article helps you.
InnoPet launches new website
Yes, InnoPet's new website was launched in January 2023. The website was developed with a special focus on dog owners, our clients and our international ambitions. With a new house style that seamlessly connects to our mission and story, we are now also ready digitally to face the future. And above all to help even more dogs and their owners enjoy each other for life!
Checklist: this is how to socialise your pup
Have you expanded your family with a puppy? We have compiled a list of socialization activities to help you raise your puppy. Keep in mind that your puppy should not move too much yet. The movement rule is: 10 minutes a day for every month of age. So a 3-month-old puppy can walk for 30 minutes a day. In addition, a puppy receives many new impressions, so make sure to pace these activities over the coming weeks and give your puppy the rest he or she needs.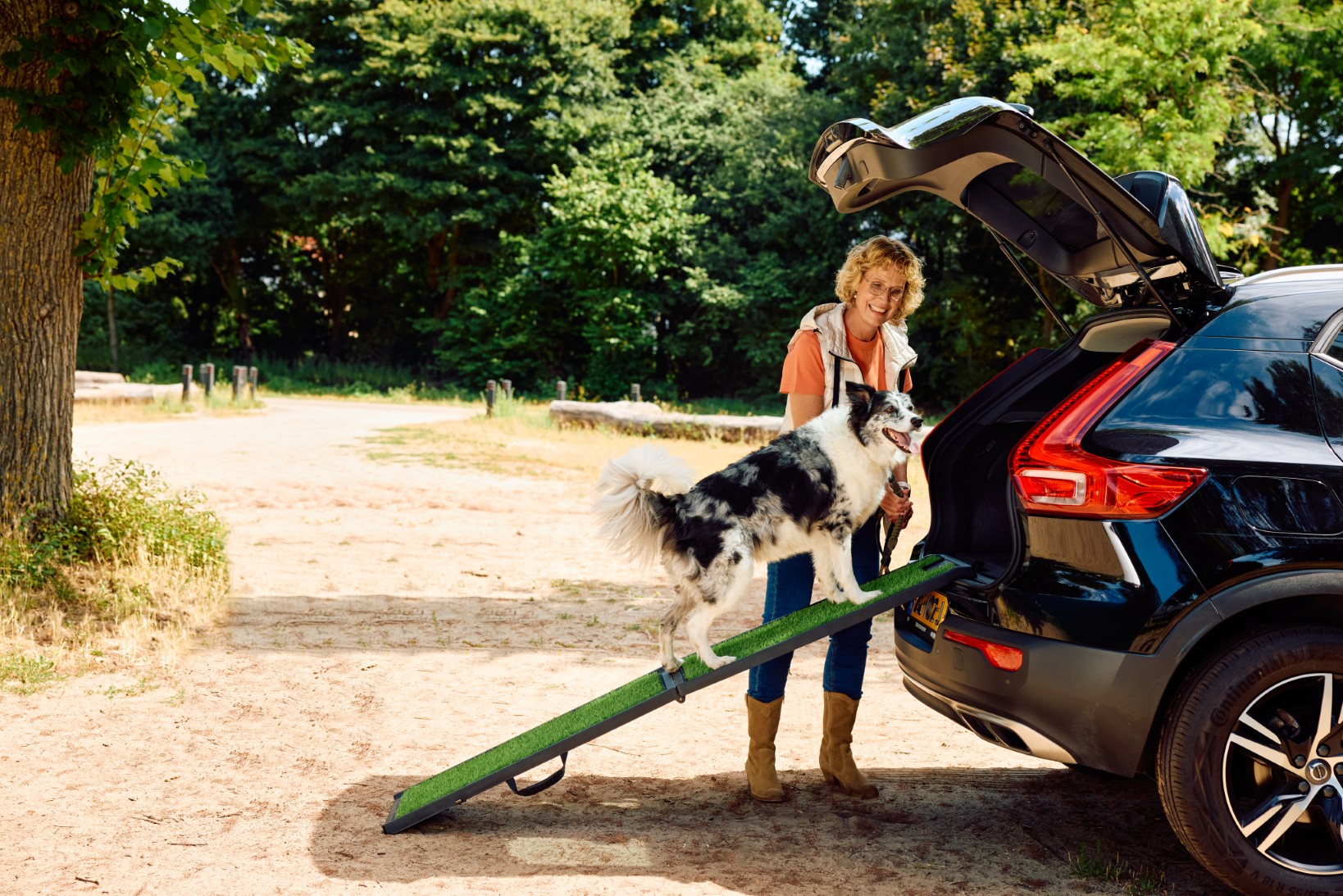 15 December
•
2 minutes reading time
This is how to travel everywhere with your faithful four-legged friend
There is nothing more fun than getting out and about together and, of course, when you travel, you prefer to take your four-legged friend with you. Time to start making beautiful new memories together!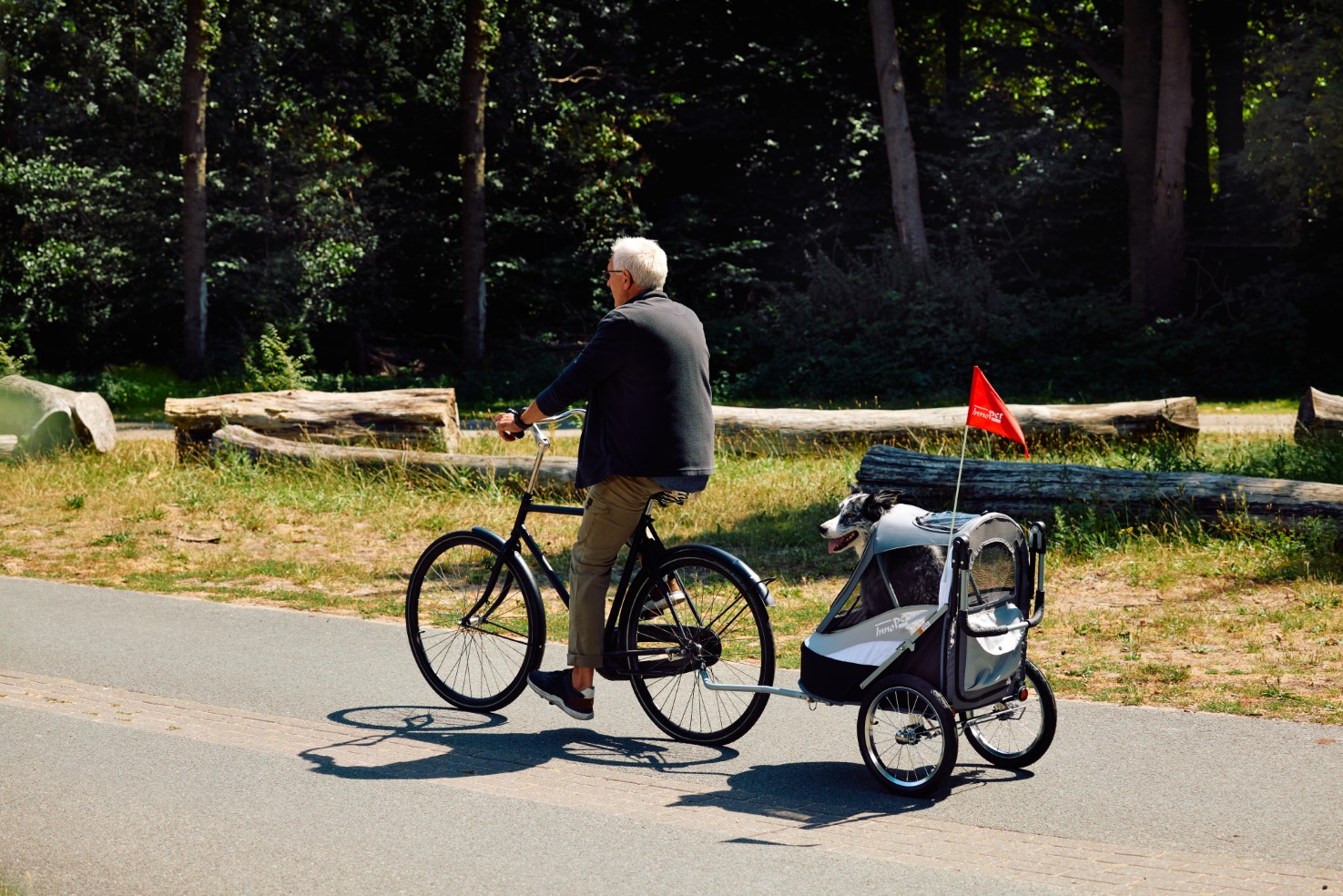 15 December
•
2 minutes reading time
Ready to take your furry friend on a bike ride? Here is how to do it.
So much to see on a bicycle! Adventures together, with your nose in the wind. With a bicycle, you and your four-legged friend can cover longer distances in less time. What a great way to go out together! Cycling with your dog is fun and healthy!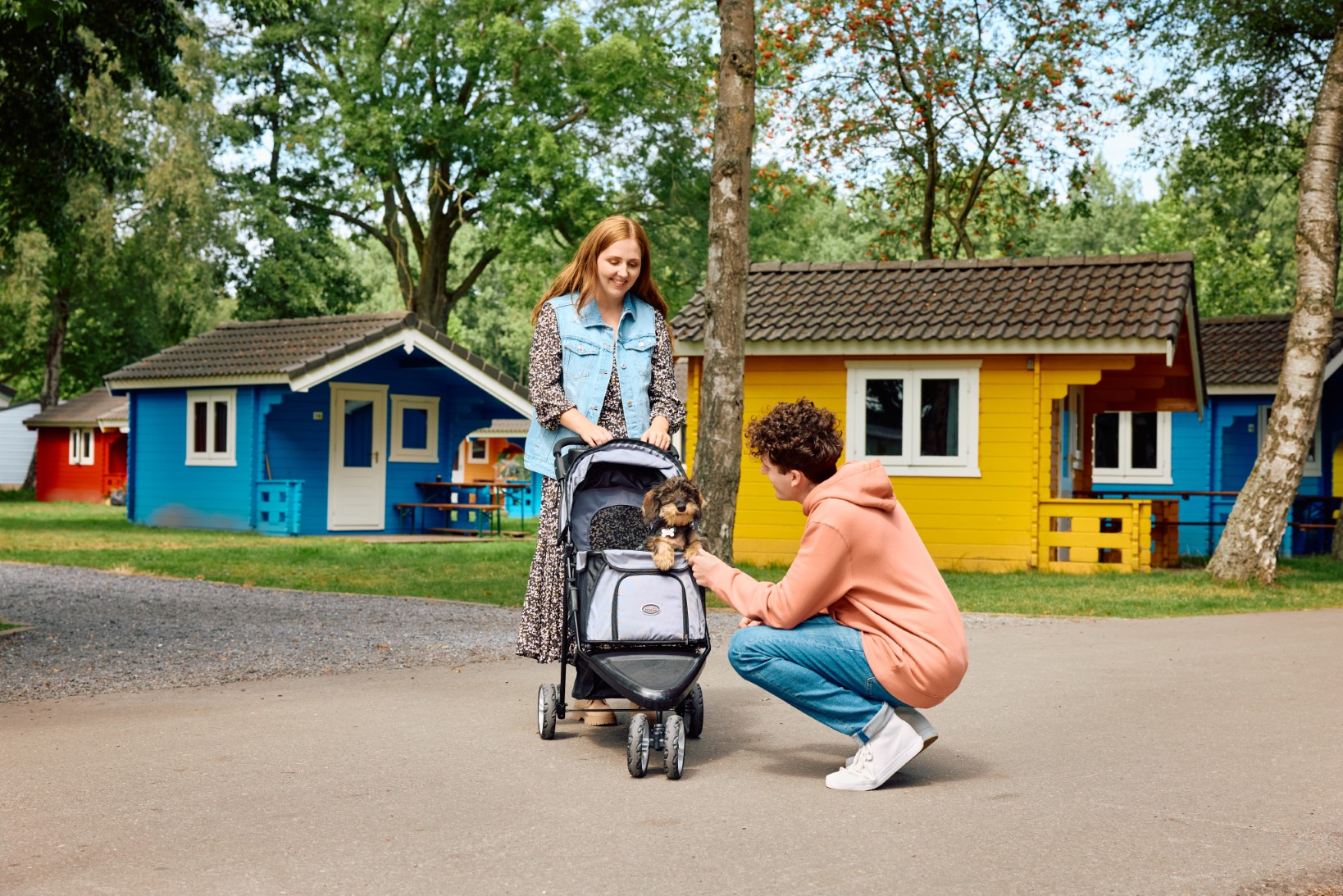 15 December
•
2 minutes reading time
From puppy to senior: take your furry friend for a walk with the dog pram
What is the sweetest thing you and your dog do together? Walking, of course! Three to four times a day, your four-legged friend should go outside, and just like humans, dogs should get at least 30 minutes of exercise a day. So you take a lot of steps every day and cover a lot of kilometres every year. Super healthy! But what if your dog can no longer walk so well?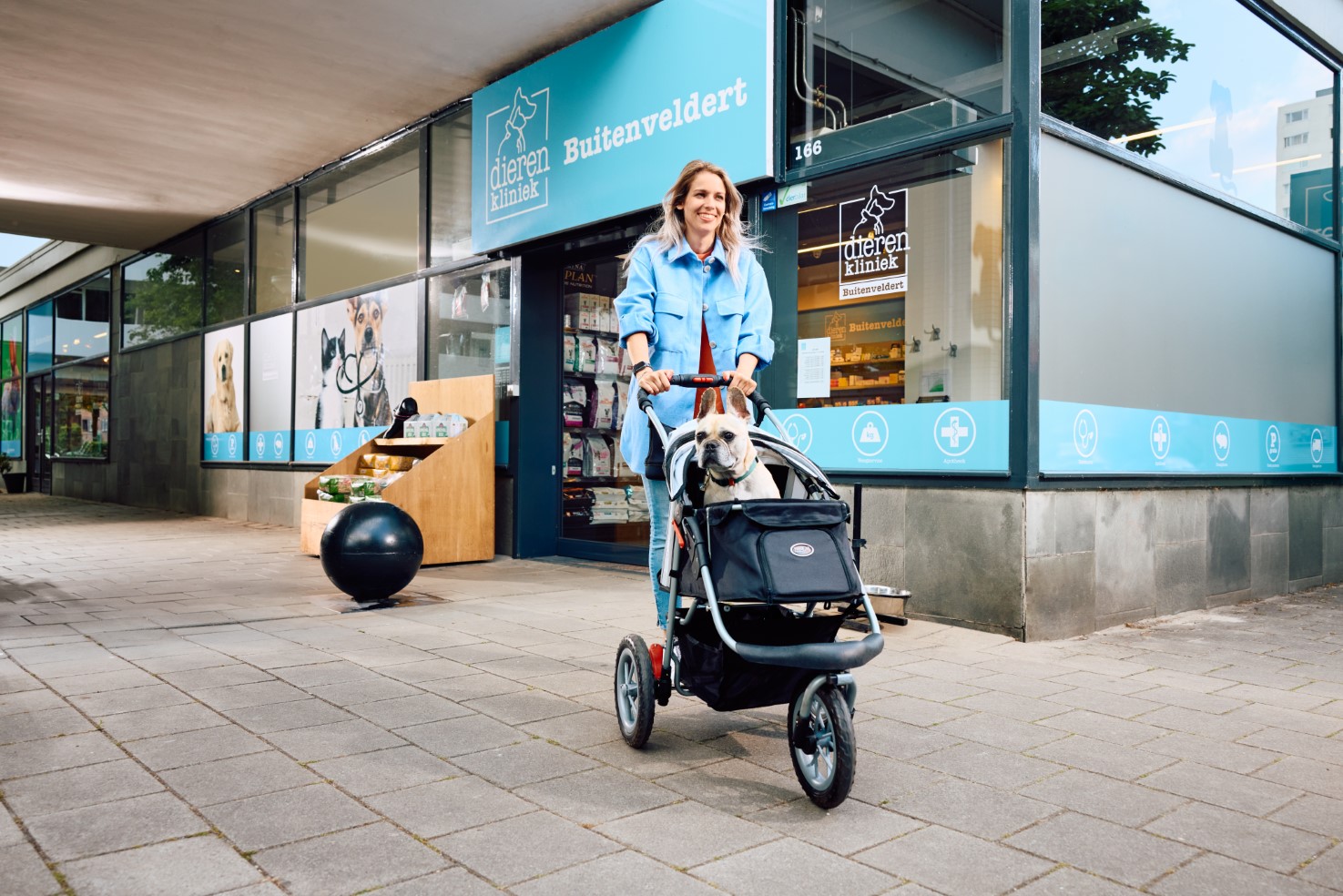 2 December
•
2 minutes reading time
Dog with a medical condition? Choose the right solution
Unfortunately, many dogs face inherited conditions that require extra care. Some dogs get an injury due to overexertion or incorrect movement, and some will need surgery. How can you give your faithful four-legged friend extra support for this?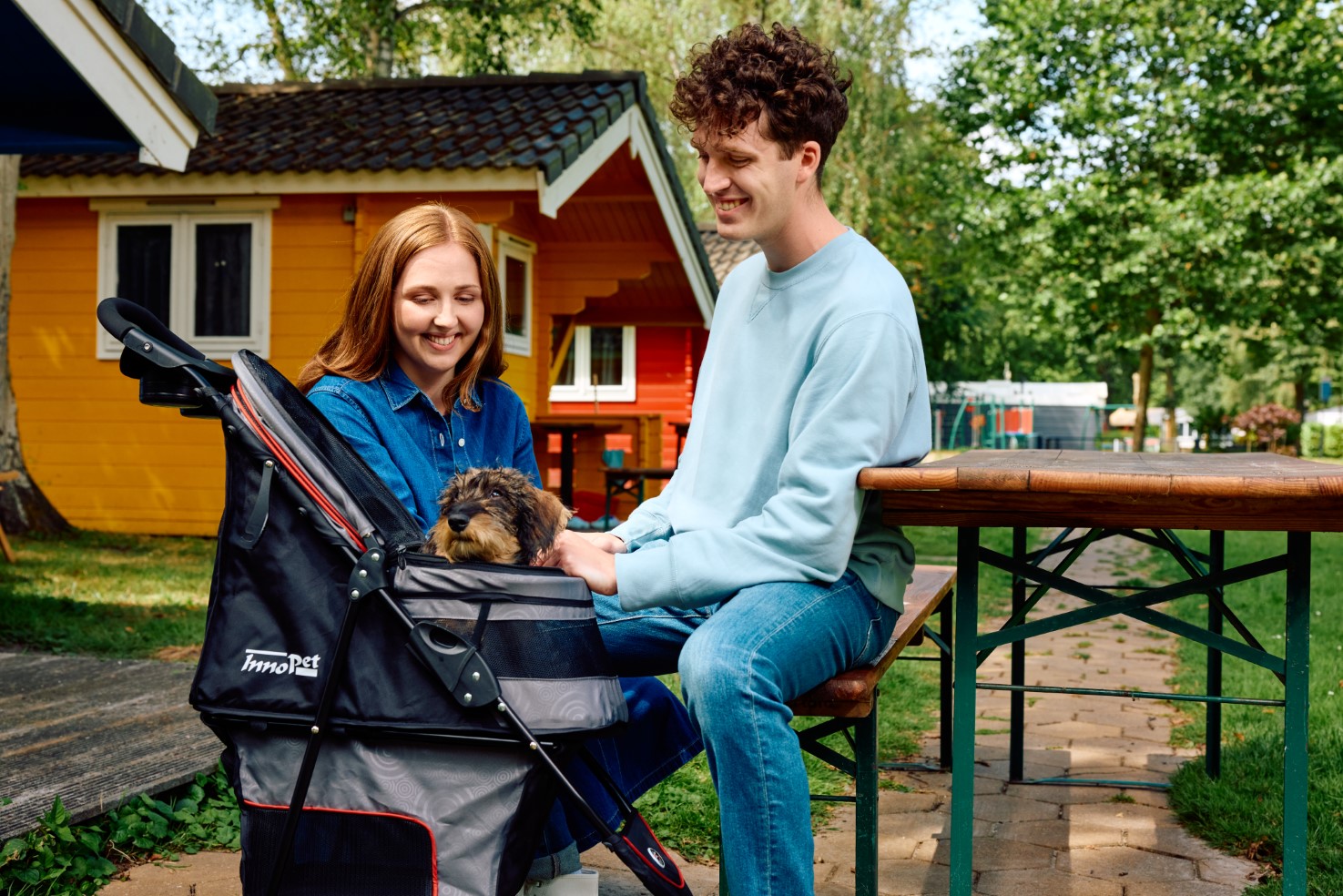 2 December
•
2 minutes reading time
Getting a good start with your puppy? InnoPet helps you
How cute they are! So sweet and small. Perhaps it is your first puppy or you have raised one before. One thing is for sure: a good start is vital for a happy dog's life.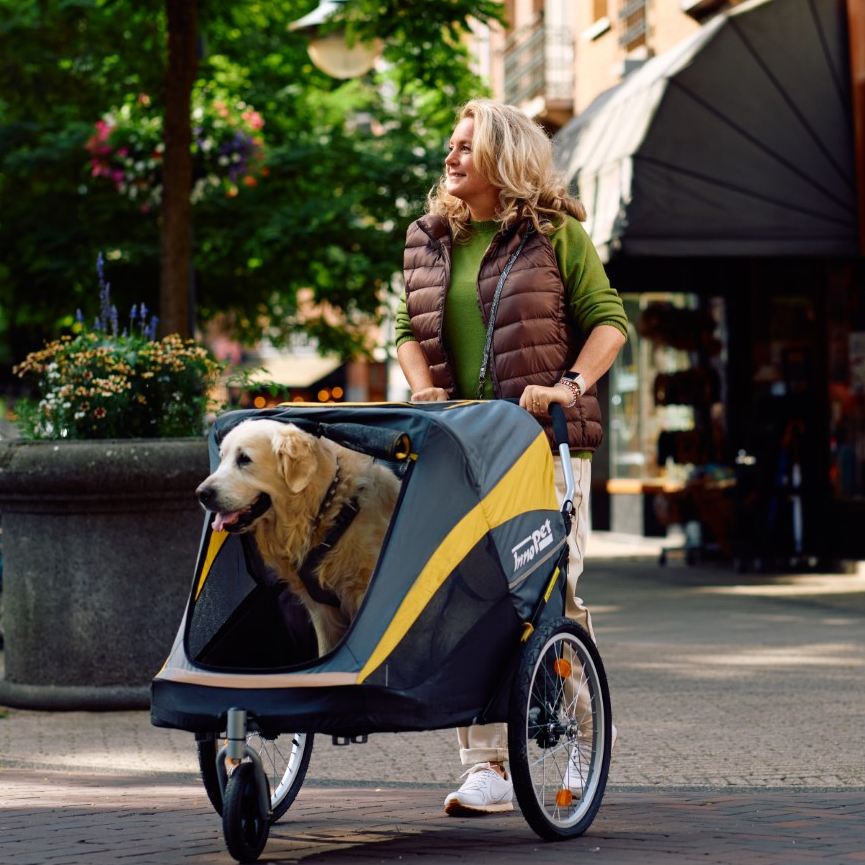 2 December
•
2 minutes reading time
Give your senior the best retirement
Ze hebben in hun leven heel wat gewandeld, gerend en gespeeld; senioren. Ze hebben vaak extra zorg nodig en je wilt ze natuurlijk hun beste oude dag geven. Hoe kun je dit voor jouw trouwe viervoeter doen?
Subscribe to our newsletter
Would you like to receive relevant tips and tricks for you and your loyal four-legged friend? And stay up-to-date about our latest products and promotions? Sign up for our newsletter.