A day older
Your furry friend is reaching their senior years or perhaps you are adopting a senior dog. How wonderful! Just like older people, older dogs also need more rest and care. Your dog may have difficulty seeing or hearing, may experience brain aging or may have problems with their joints.
Common complaints in senior dogs include
Cataracts
Hearing loss
Cognitive dysfunction syndrome (brain aging),
Arthritis.
Don't worry, you can still give your senior dog the love and care they deserve. Make sure to consult with your veterinarian for advice and do everything you can to ensure your senior dog's comfort and well-being.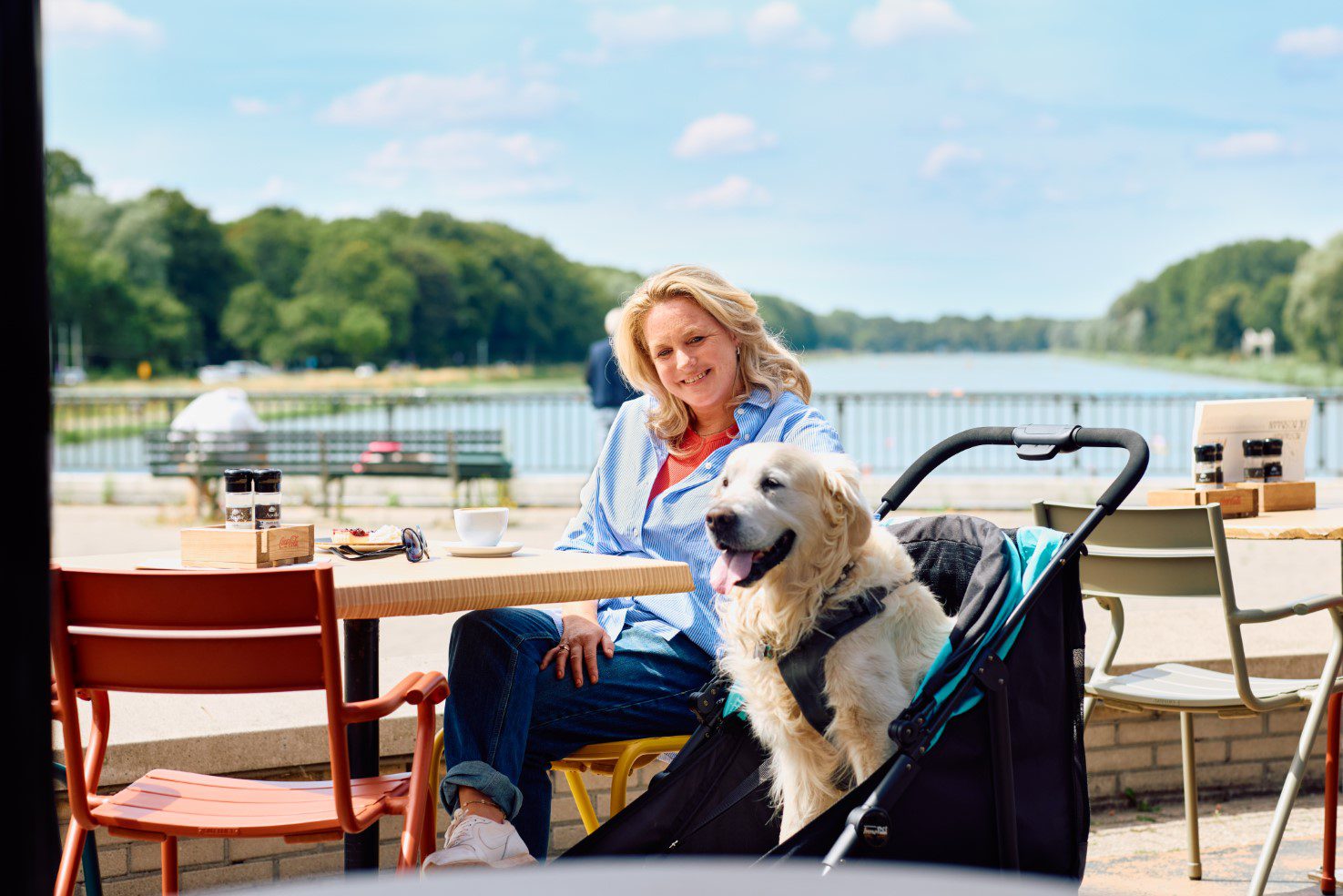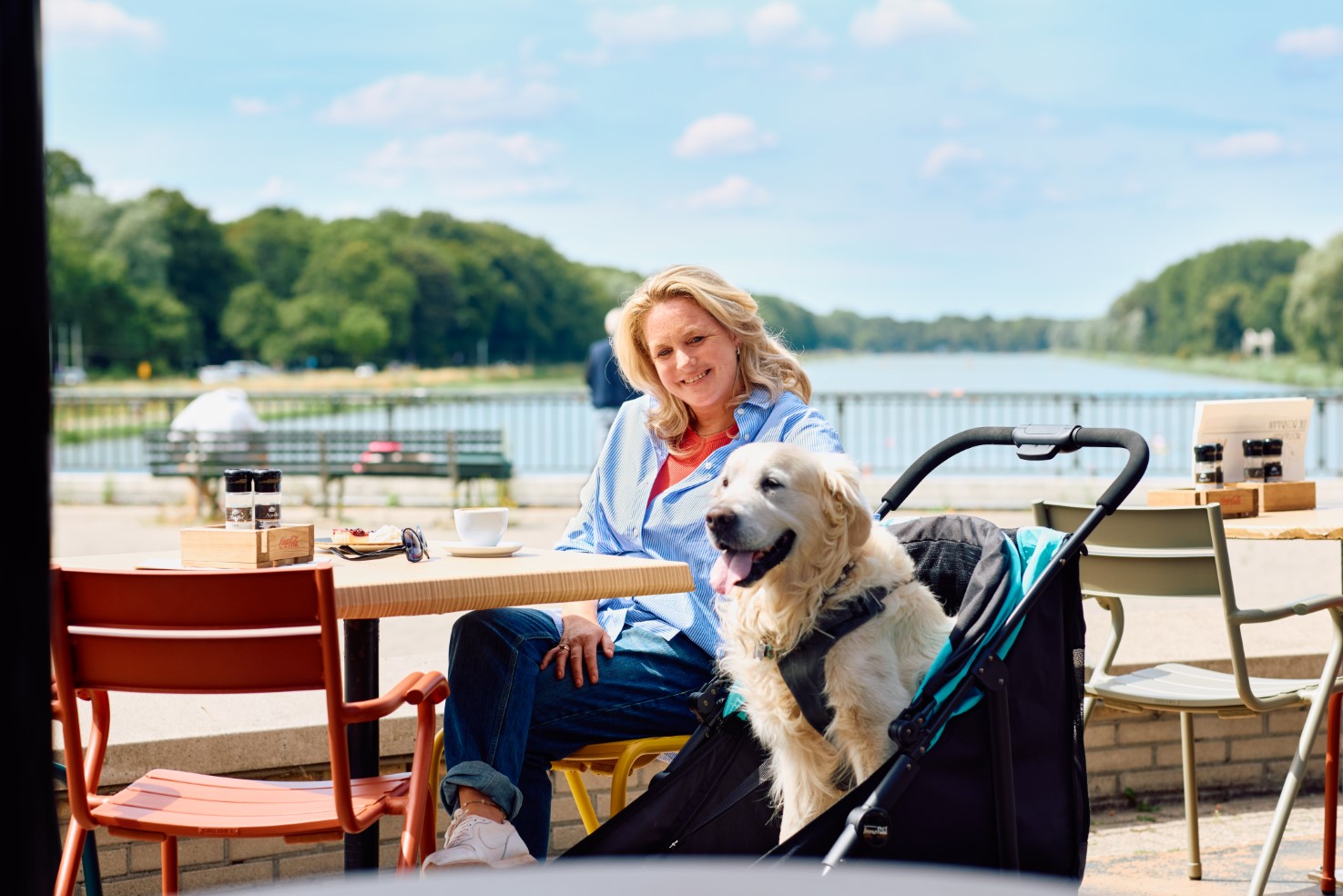 The best golden years
Now that your faithful four-legged friend is a senior, you probably want to spend more time with them and be closer to them. Very understandable. Puppies, adult dogs, and seniors all have one thing in common: they love being outdoors. Even though your dog may be less active or need extra care, you can still enjoy the outdoors together. Our dog prams and bike trailers contribute to the best golden years because you can go out carefree and for longer periods of time. Your dog can sit or lie down and enjoy the fresh air and sunshine, walk as long as they can and want at the destination, and when your dog is tired, they can take a nice nap on the way.
Pups, adult dogs and seniors, they all have one thing in common: they love the outdoors.
How will you enjoy the outdoors?
Of course you want the very best for your senior and so do we. So our mission is: carefree outings together. Our buggies and bicycle trailers are comfortable and of high quality so that your senior can lie or sit comfortably and feel safe on the road. The advantage of the bicycle trailers is that they can also be used as buggies. Are you staying close by or going a bit further afield?
Click here to find the product that suits you best.