Reviews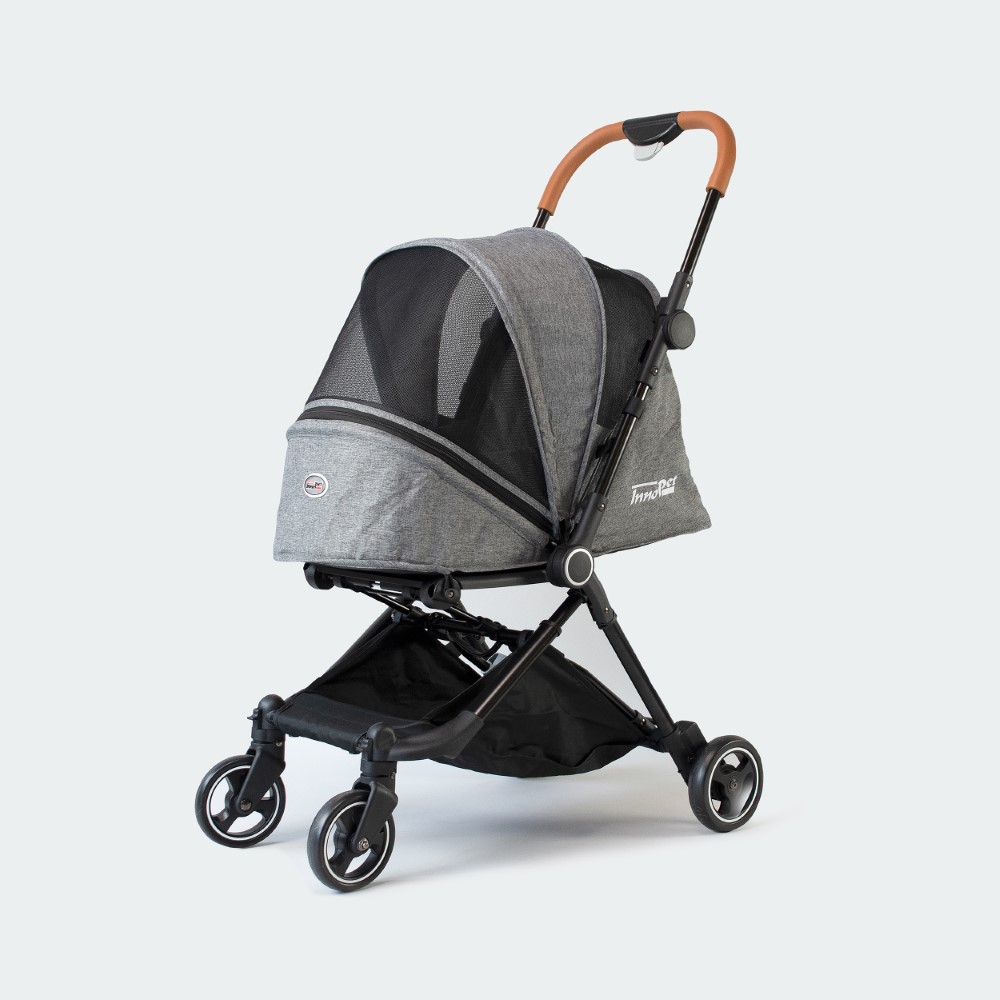 Great for 2 chihuahuas
Posted on 16-11-2023
by

Lukasz
Its changed our live . Now travelling is comfortable !!
Super Super Super
Posted on 08-10-2023
by

Sarah Vanwesemael
Rijdt gemakkelijk over alle ondergronden, hondjes zitten er op hun gemak in en ik heb er nog geen seconde spijt van gehad ! Wat een gerief !
Wonderful !
Posted on 18-09-2023
by

CELY Martine
It IS the second one I bought. The first one was bigger and for my two little "bichons frisés". We did a lot of travels with it and it was if a very good quality. This Time, I have chosen a little buggy for my Yorkshire. EXTRA !!! Thank you for the good quality and the smart conception. Cordially.
Toller Buggy 👍🏻
Posted on 15-09-2023
by

Sonja Amerein
Der Buggy ist sehr wenig und gut zu handeln. Er lässt sich ganz easy zusammen falten und das kleine Packmass ist wirklich unvergleichlich und wohl einmalig auf dem Markt.
Super small
Posted on 10-09-2023
by

Kristina
I love this petstroller! So small, lightweight, good quality. Perfect for my Chihuahua 🫶🏻
Zeer tevreden
Posted on 01-06-2023
by

Danielle warmerdam
Hij vouwt mega klein op. Voelt stabiel. Perfecte buggy voor me hondjes Afwerking is echt heel luxe En zeer gemaksvriendelijk Alleen 1 probleem me hondje wil er niet uit
Innopet City Buggy
Posted on 17-01-2023
by

Robert Lautier
It is the perfect mix of having a beautiful, robust stroller yet at the same compact and light to carry around. It was love at first sight for my dogs! I have a chihuahua and another small mixed breed and they fit perfectly in. It Totally recommended!
Estupendo!
Posted on 30-12-2022
by

Isabel Sanchez
Es estupendo , cómodo, fácil de manejar ,no pesa y de medida genial ! Al doblarse se queda pequeño para viajar y podértelo llevar es ideal ! Al igual que para guardarlo en el maletero del coche ! Lo recomiendo 100% ; mi perro lo adora !
Absolutely perfect!
Posted on 17-03-2022
by

Eva muñoz couselo
Everything perfect!