Reviews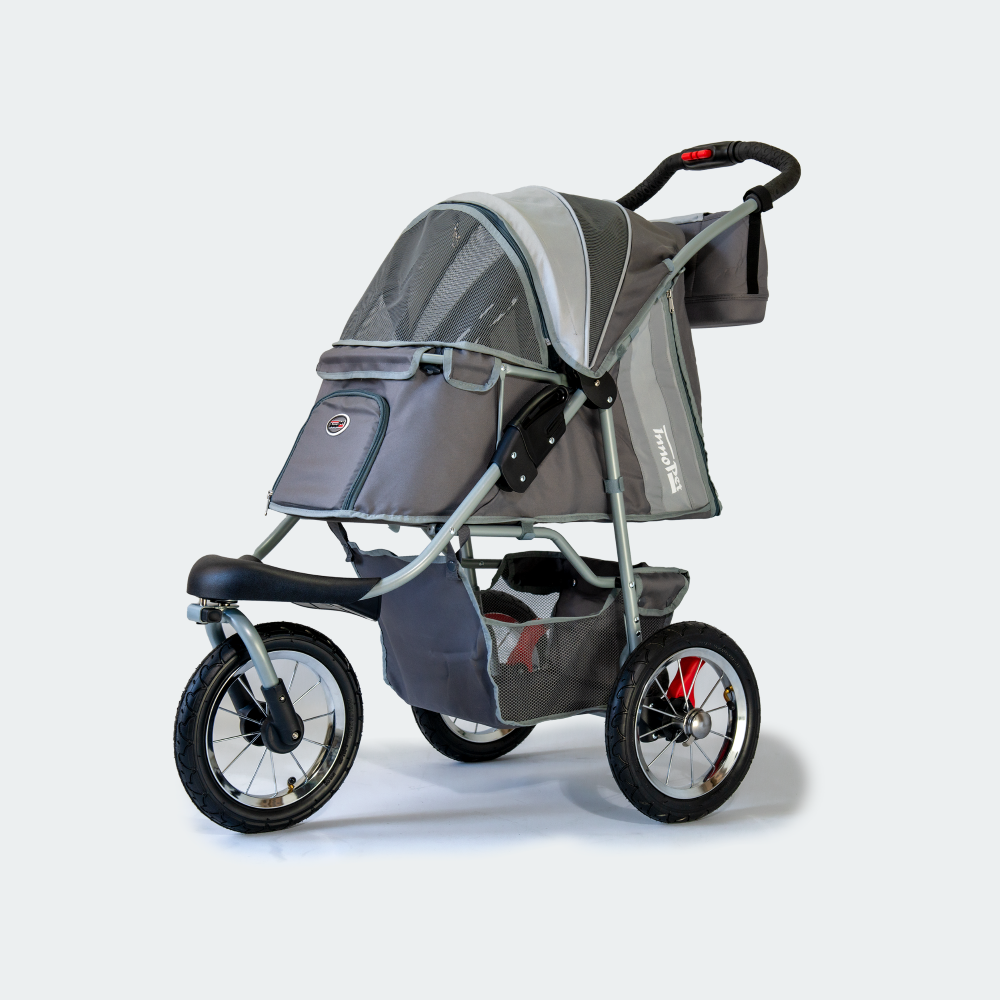 Excellent Piece of Kit!
Posted on 28-03-2023
by

Lawrence Phillips
This is a quality stroller with so many little features that make it extremely User-Friendly. A lot of thought has clearly gone into it. The large pneumatic wheels and tyres are ideal for rough terrain and we can recommend it highly. We bought the stroller for one of our dogs in particular as he suffers from a form of dysplasia and sometimes tires quickly when out walking. Our other dog (a black, largish toy poodle) decided she wanted to try it and wouldn't calm down until we put her in. See our photo. It's proven to be a great purchase and we would definitely buy again.
Heart melting
Posted on 28-03-2023
by

Lisa Hollis
I have an English bulldog called Ruby who likes to walk but can't keep up with my other bulldog Reg. I choose this particular stroller as we walk off road and go to the beach. It arrived today and we went for a walk over the fields. Ruby made it clear when she wanted to come out of it and then made no fuss to go in. Reg and I were able to keep a fair pace and distance and Ruby was also able to enjoy. We're now back at the caravan and Ruby is in the awning not wanting to leave her stroller…..heart is melting.
Very solid, worth every penny
Posted on 05-11-2022
by

vance1
Good solid dog stroller. Perfect for our old lady. Now she can walk (or ride) along with the other dog. Also "offroad" just fine thanks to the large wheels. Feels very solid and hasn't had any problems with it either.
heel erg tevreden
Posted on 28-08-2022
by

Laurie Verhulst
Erg tevreden over deze stevige wagen! Gelijk het regenscherm bij besteld! Hoop er veel plezier van te hebben, mijn hondje vind het in ieder geval al helemaal geweldig. in en uitklappen in 1 handeling is ook super fijn en wagen loopt goed. heel blij!
Ideaal voor mijn Franse Bull
Posted on 16-07-2022
by

Patricia
De InnoPet Comfort Air Eco buggy is een uitstekend product voor hondenbezitters. Ik heb deze gekocht voor mijn Franse bulldog en ik ben zeer tevreden met de aankoop. De buggy is zeer comfortabel voor mijn hond en geeft hem de rust die hij nodig heeft tijdens lange wandelingen. Ik vind dat er één klein nadeel is aan de buggy: het heeft maar drie wielen in plaats van vier. Hoewel ik denk dat vier wielen misschien comfortabeler zouden zijn, moet ik erkennen dat de buggy met drie wielen zeer goed te manouvreren is. Ik heb geen problemen gehad om de buggy rond te draaien wat soms een uitdaging kan zijn met andere buggys met vier wielen.