InnoPet Traveller
InnoPet Traveller
Description
Specifications
Find an InnoPet dealer close to you
Want to make sure our products are the right fit for you and your dog? Experience the InnoPet products in real life. With more than 800 points of sale across Europe, there is always a store nearby.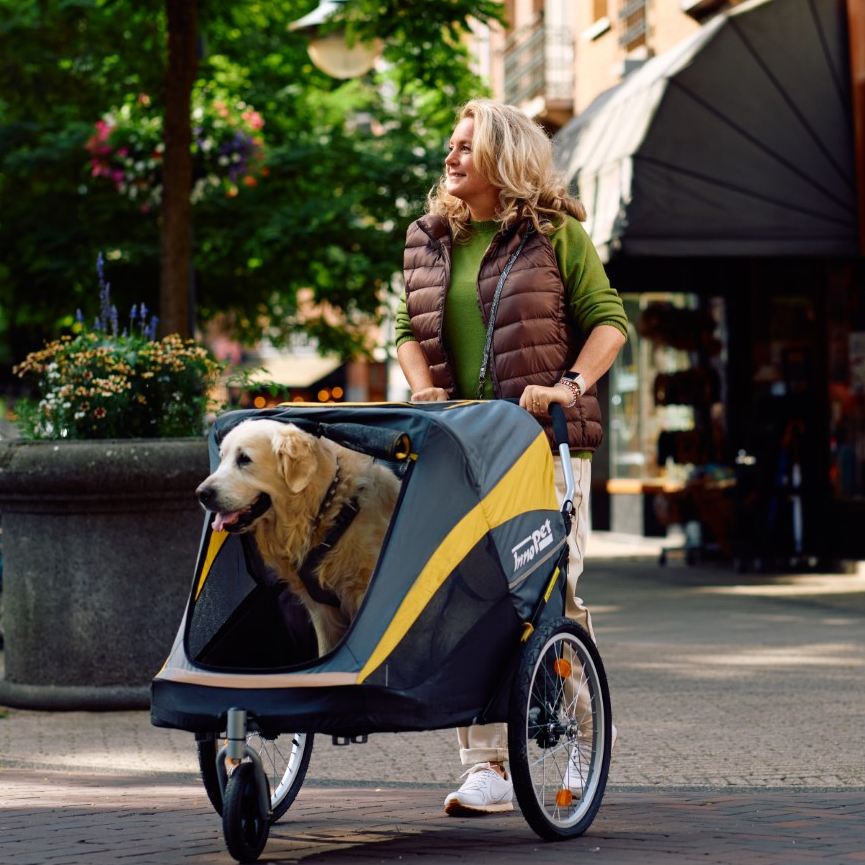 Frequently asked questions
Below is an overview of the most frequently asked questions and our answers to them.
Prefer personal contact?
Do you have a question about the Traveller? Then get in touch with Chantal from our customer service team!
How our customers experience this product
Of course we can tell you that many dogs are already happy with our products, but their pa(w)rents can do this much better.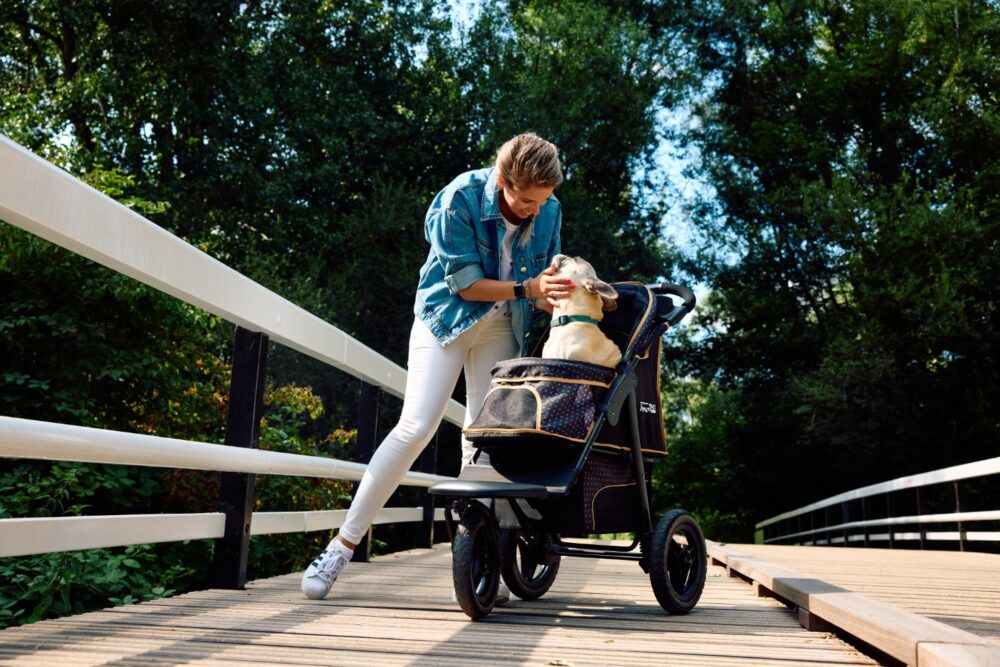 Why you and your dog will love InnoPet
Safety
Comfort
Service
Sustainable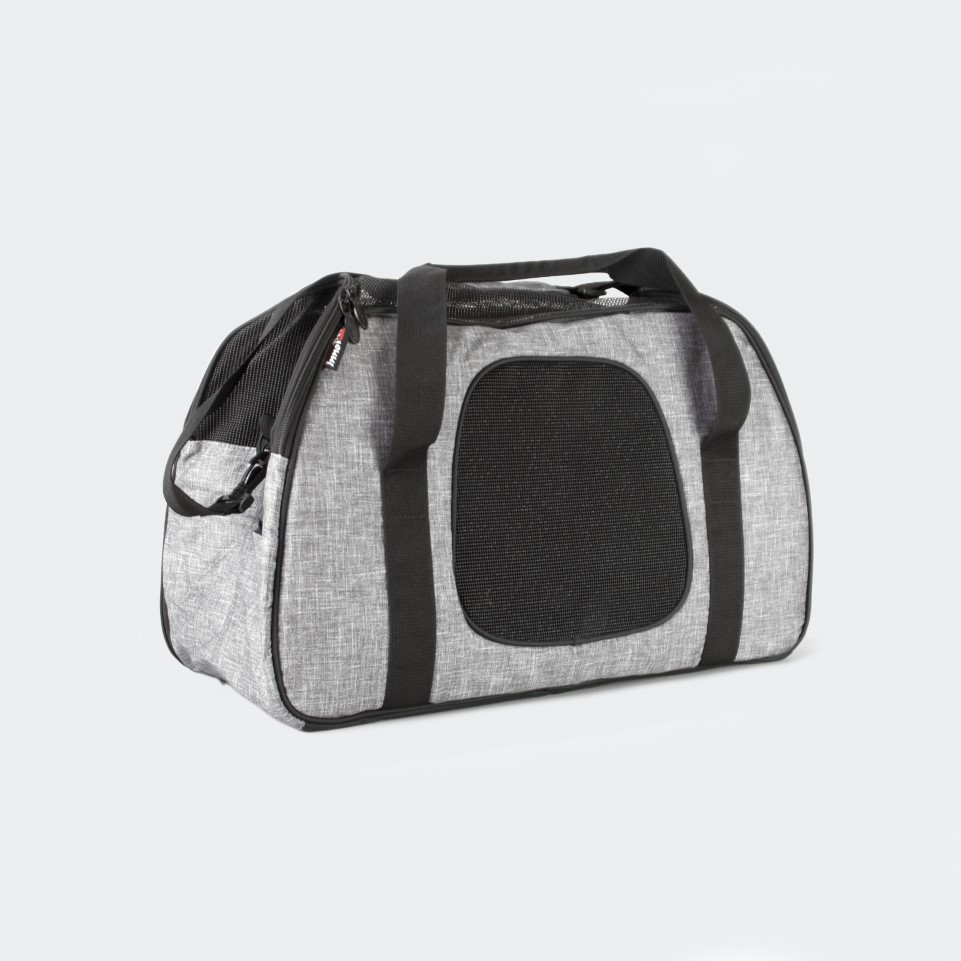 InnoPet Carry Me Sleeper
Are you looking for a comfortable travel bag for your loyal four-legged friend that is also allowed in planes? The InnoPet Carry Me Sleeper is the perfect solution for you! This pet bag is equipped with handy storage compartments, in which you can store small things – such as candies. The carrier can carry weights up to maximal 9 kilos and has a spacious lying area (51 x 57 cm). Do you already know your next destination?
View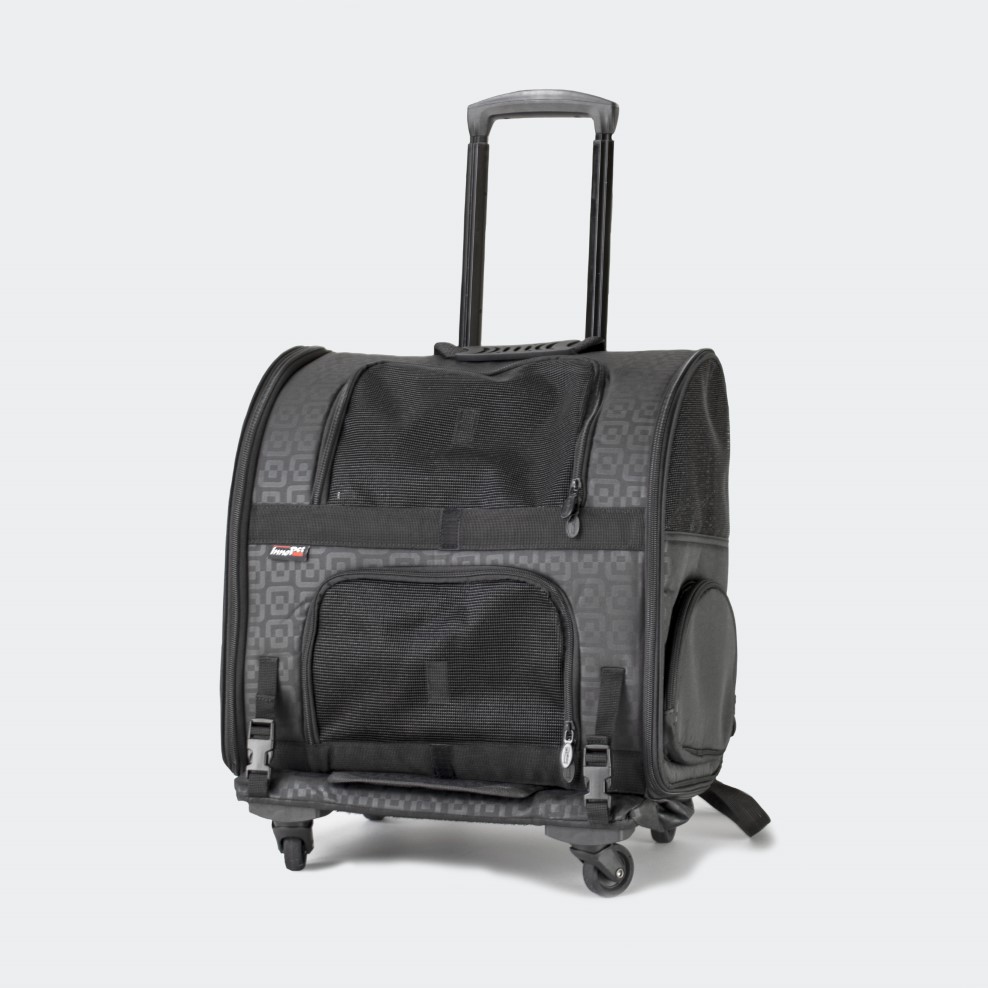 InnoPet Roller Carrier
For pet owners on the go, the InnoPet Roller Carrier takes innovation and style to a next level. Whether you are going to shop, travel or enjoy outdoor life with your cat or dog, the InnoPet Roller Carrier with adjustable base guarantees a comfortable journey. Unlike other trolley's, the adjustable base prevents your loyal four-legged friend from tipping over when you go for a walk. The InnoPet Roller-Carrier maneuvers easily in and out of stores. With top and front entries, two mesh side windows for ventilation and an interior fastening line you can relax, knowing your pet enjoys a comfortable ride. Side storage compartments to store leashes, sweets and toys. In addition, the InnoPet Roller-Carrier can easily be turned into a backpack, making it easy to travel on stairs, escalators or over rough terrain. Your pet will enjoy a soft, nice, comfortable lying area.
View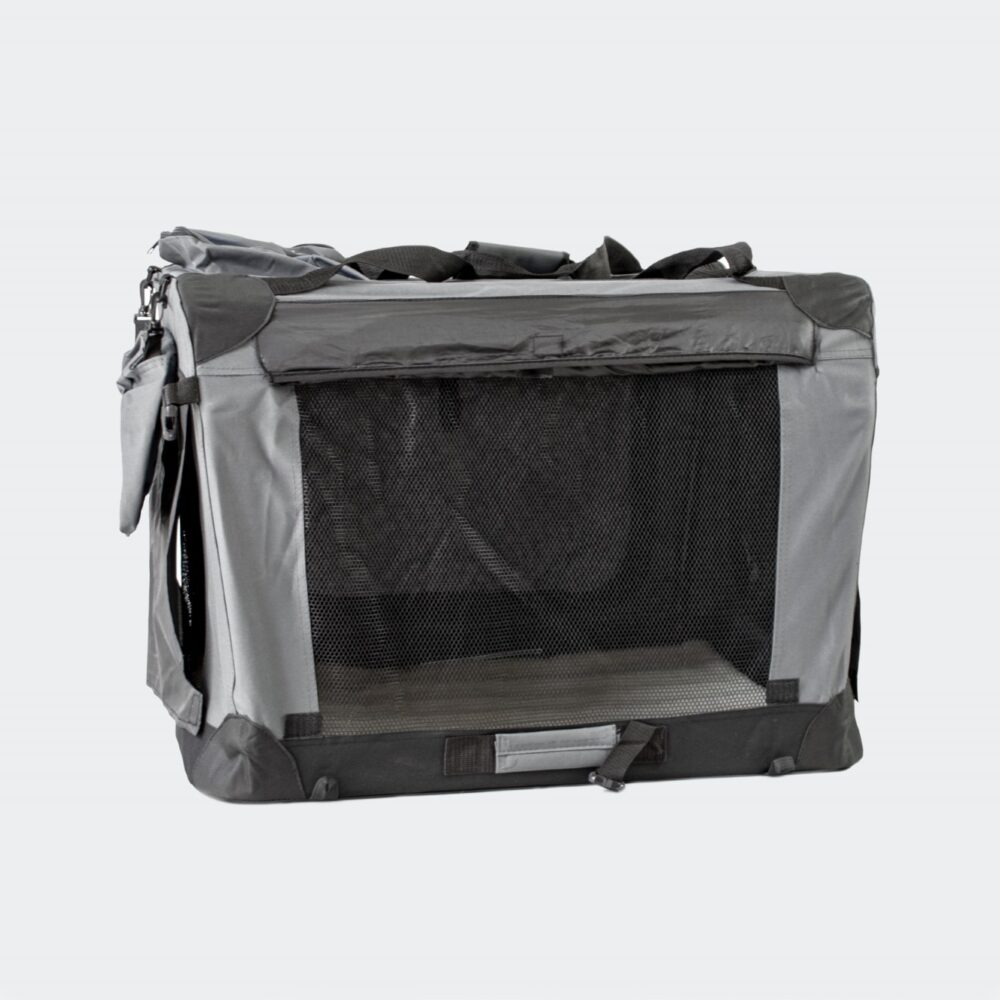 InnoPet Carrier All-in-one
Are you looking for a lightweight, high-quality travel bench? Then look no further! The InnoPet Carrier All-in-one is a soft crate made of sturdy nylon with a tubular steel frame which is easily collapsible. This product is ideal for when you travel together. Secure the travel cage with pegs and close the windows to let your pet rest. If you are not using the travel cage for a while, you can store it in the supplied carrying bag.
View