InnoPet Bike tow bar Sporty
InnoPet Bike tow bar Sporty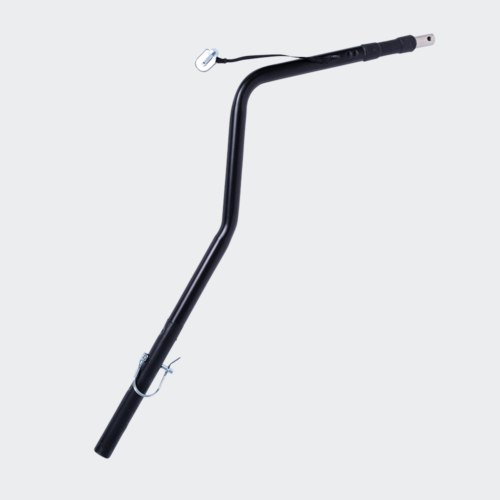 Black
Find an InnoPet dealer close to you
Want to make sure our products are the right fit for you and your dog? Experience the InnoPet products in real life. With more than 800 points of sale across Europe, there is always a store nearby.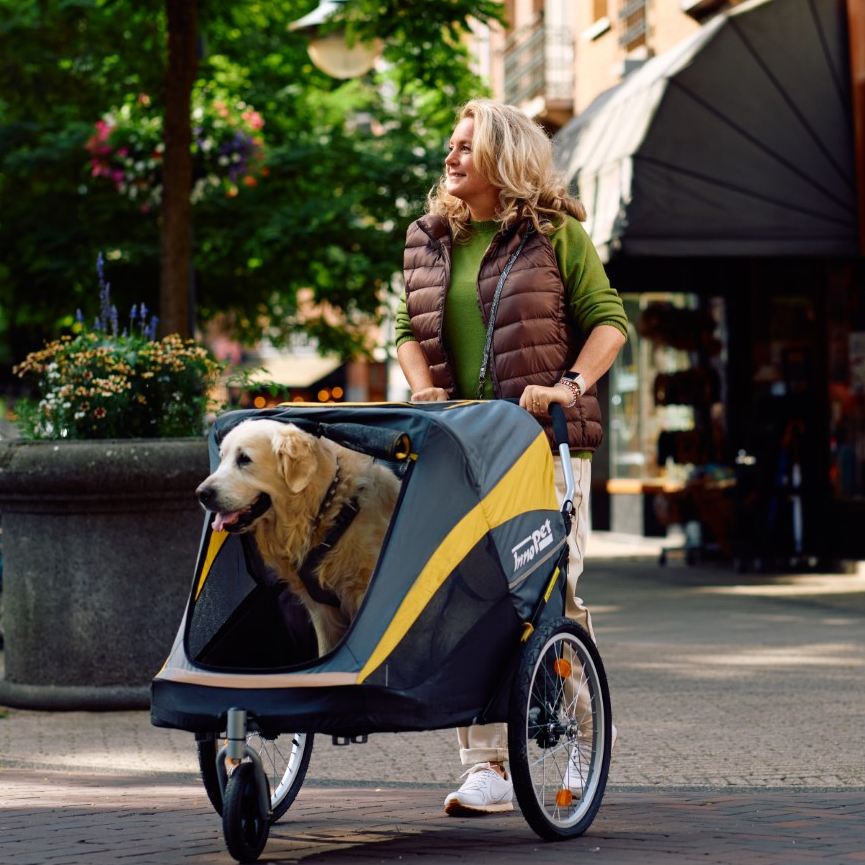 How our customers experience this product
Of course we can tell you that many dogs are already happy with our products, but their pa(w)rents can do this much better.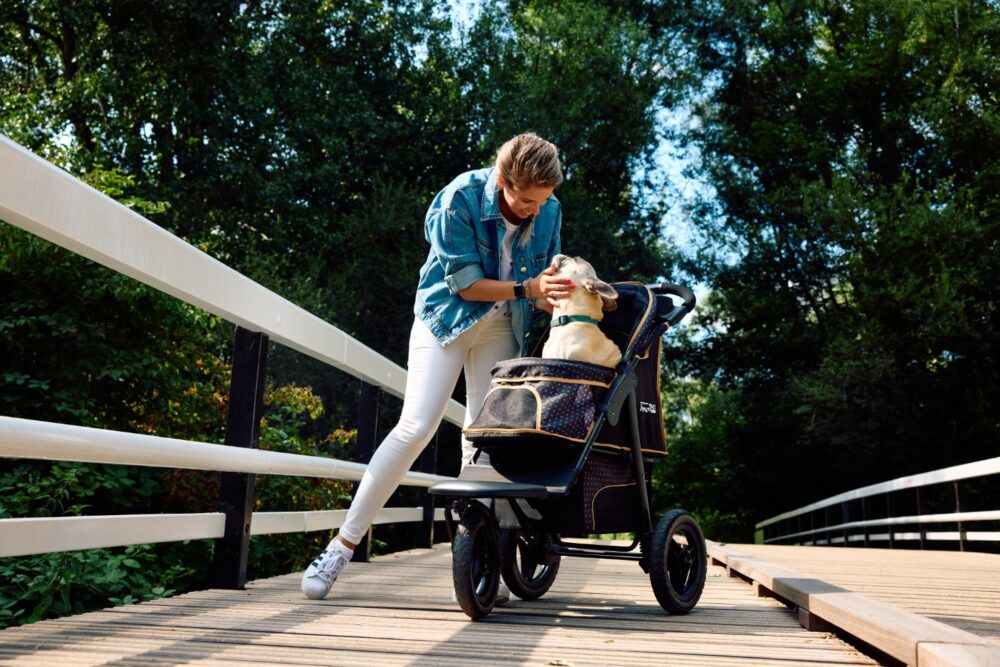 Why you and your dog will love InnoPet
Safety
Comfort
Service
Sustainable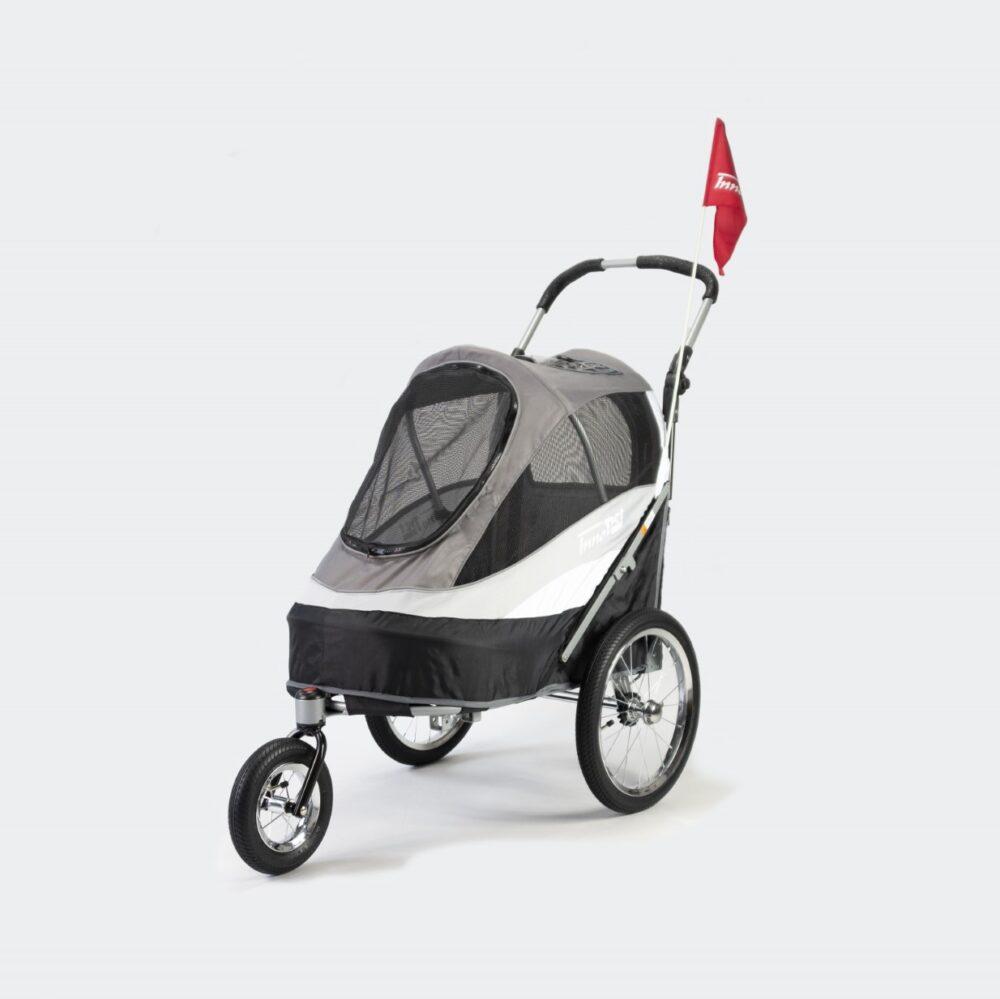 InnoPet Sporty Dog Trailer Deluxe
The Sporty Dog Trailer is more than just a dog stroller, it is the perfect way to enjoy all your favourite activities with your best friend. Take your dog to the park as a puppy and play or let it sleep for a while. Or enjoy a lovely cycling tour with your senior dog! Whether you go cycling or walking, this multifunctional dog trailer ensures that you and your dog can explore the world together, even if it seems limited due to disability. This sporty bike has a streamlined design. There is a lot of ventilation. The large pneumatic tyres ensure maximum comfort and a lot of attention has also been paid to safety. For example, extra strong hooks have been placed in the cabin to safely secure your loyal four-legged friend. Use the Sporty Dog Trailer for cycling or walking – an iconic InnoPet product.
View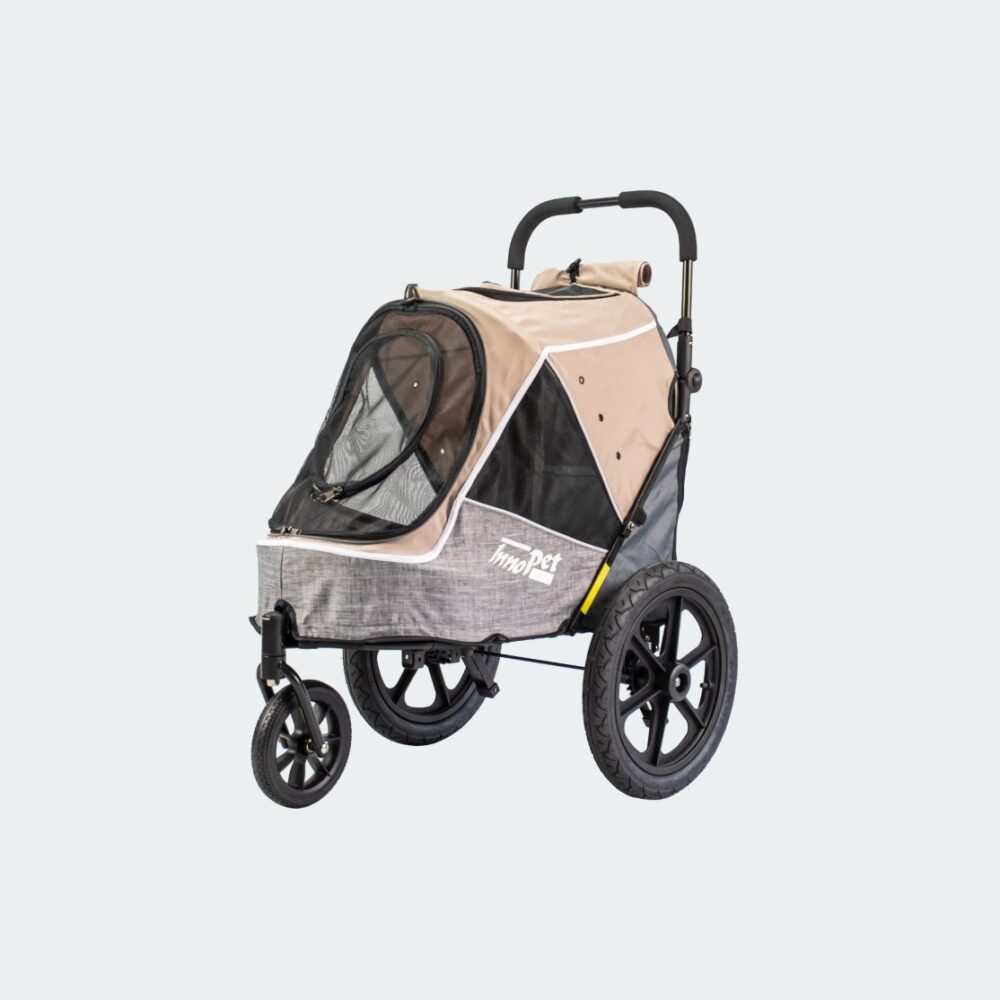 InnoPet Sporty Evolution
The popular Sporty Dog Trailer Deluxe has been given a new look: The Sporty Evolution. With this dog trailer and- stroller in one you can take your loyal four-legged friend everywhere. The Sporty Evolution can carry weights up to 30 kilos. The large, strong pneumatic tyres on the back offer you and your pet an extremely comfortable ride. The spokes are made of high-quality plastic and therefore avoid rusted spooks. In addition to the fantastic design, this product is also equipped with a couple of useful gadgets, that make this product a total solution. Grab your bike and go otuside with your loyal four-legged friend!
View