Reviews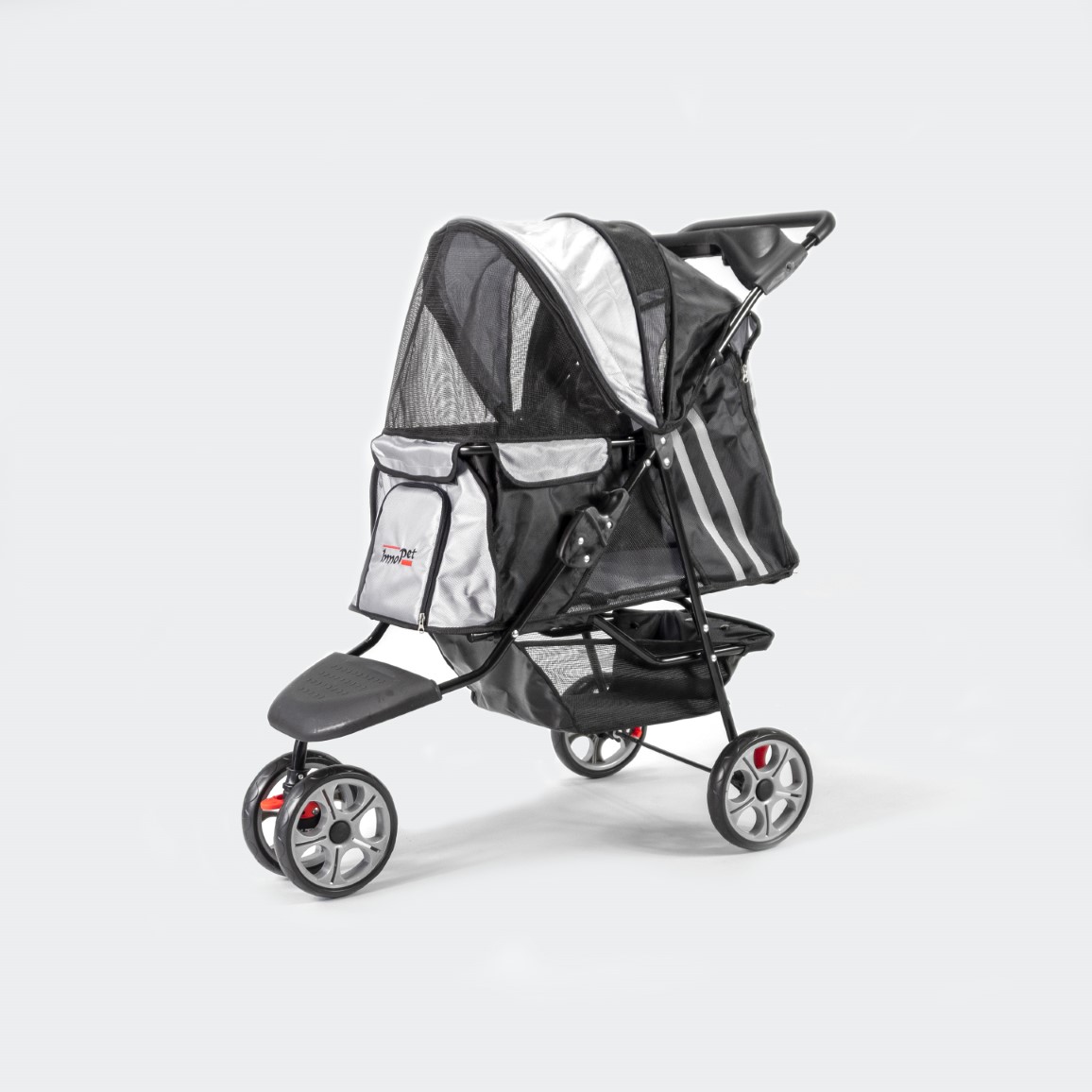 Reddende engel op wielen
Posted on 17-09-2023
by

Sabine Kremers
Onze mops van 6 jaar oud heeft hart en long problemen. Hierdoor mag hij van de dierenarts geen wandelingen maken ivm inspanning. Maar hij gaat er nogal graag op uit net als onze labrador. We zijn op het idee gebracht om een honden buggy te kopen. Op onderzoek gegaan welke buggy het beste bij onze mops zou passen en de keuze is gevallen op de Innopet All Terrain buggy. 1 van de beste aankopen ooit!! Onze mops kan voortaan overal mee naar toe zonder overbelasting en oververmoeidheid. Onze hond blij en zijn baasje blij!
Beste kwaliteit prima prijs , hond en baasje houden er van !
Posted on 14-09-2023
by

Boone Martine
Snel geleverd , heel eenvoudig te monteren !
Superrrrr onze hond vind het geweldig
Posted on 31-08-2023
by

E van poppelen
Ver boven verwachting ons hondje ging erin en wilde er niet uit maar toen we de andere erin plaatste werd hij boos net of hij wilde zeggen das mijn auto hahaha
Beste aankoop!!
Posted on 26-07-2023
by

Verena Willems
We hebben deze all terrain buggy gekocht voor onze kleine hond, Nick. Wat een uitkomst, voor een zeer angstig onzeker hondje. Hij voelt zich volledig veilig in zijn mandje van de buggy. Hij gaat zelfs liggen. Geen bibberen geen piepen meer heerlijk relaxed en hij kan overal veilig mee naar toe. We genieten nu nog meer van een dagje uit omdat Nick nu ook mee kan. De buggy is mooi stevig met fijne banden. Ook de ritsen werken goed. Het is wel veel ritsen, dus ik hoop dat ze goed blijven. Mooi van kleur. Dus helemaal tevreden. De prijs is wel even hoog in aanschaf maar je krijgt er veel luxe voor terug. Super fijn ook de bekerhouder om de honden drinkfles in te plaatsen. Een ruime mand onderin voor boodschappen. Top!!
Hondenbuggy
Posted on 07-07-2023
by

Eric
Zeer goede hondenbuggy Perfect naar onze wensen Toppie
Betere versie van onze eerste gekocht
Posted on 01-07-2023
by

Hans Alders
Hij is beter, steviger als de oude Innopet buggy
Buggy trail
Posted on 28-06-2023
by

Willem De Jong
Dit is de tweede buggy van innopet,de eerste hebben we echt helemaal op gereden,nooit geen problemen mee gehad ,er is geen betere voor deze prijs Topwerk
Fantastische aankoop
Posted on 25-06-2023
by

Jessica Rotmans
Mijn pug is er helemaal blij mee,had het eerder moeten aanschaffen.
Hondenbuggy
Posted on 16-06-2023
by

Eric
Wij vinden het een prachtige hondenbuggy juist wat we nodig hadden. Toppie
Honden buggy
Posted on 05-06-2023
by

Hermanns
Heel goede service
Mikkie met zijn Toffe buggy !!
Posted on 01-06-2023
by

Stef van Vliet
Hoi. De mooie buggy zit in een doos, 1 HANDELING = de wielen eraan klikken en KLAAR is de buggy SUPER SNEL HANDIG rijdt lekkee soepel , stoere uiterlijk en veel opbergruimte. Inklapbaar door 1 HANDELING. Simpel.
Super lichte wendbaar en snel in te klappen
Posted on 28-03-2023
by

Cisca Hage - van Tilburg
Onze twiggy (Franse bull van 1 jaar oud) was gelijk na 1 rondje huiskamer al fan van de buggy. Ze heeft er alle ruimte in om te zitten en te liggen zoals zij dat wil, terwijl ze lekker rond kan kijken luchtjes kan op snuiven en oogcontact met ons kan maken. Op onze lange wandeltochten (van soms 20km) loopt ze zelf ook hele stukken mee maar na een aantal km is het tijd om de beentjes te laten rusten en en gaat ze graag een poos lekker lui in de buggy. Een mooie bijkomstigheid is ook dat bijvoorbeeld op een markt ze niet meer op de pootjes getrapt wordt in de drukte, niemand haar door ons ongewenst kan aaien. En uiteraard ook al dat lekkers wat op de grond ligt zoals gevallen frietjes en ijsjes wat niet goed voor haar is kan ze niet snel opeten. Voor ons de oplossing om onze twiggy bijna overal mee naar toe te kunnen nemen op een veilige verantwoordelijke manier. Het enige verbeterpunt wat wij konden vinden aan de buggy is dat het fijn zou zijn als de duwstang iets in hoogte verstelbaar zou kunnen zijn. Baasje is erg lang en de mogelijkheid om de duwstang een cm of 10 hoger te kunnen zetten zou erg welkom zijn. Wellicht zou het een idee zijn om net als bij kinderwagens de duwstang te voorzien van knikpunten aan weerszijden zodat de hoogte iets aangepast kan worden naar wens van gebruiker.