InnoPet Raincover(M)
InnoPet Raincover(M)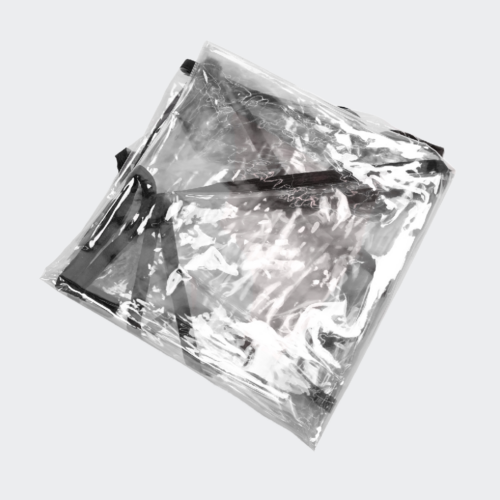 Transparant
Find an InnoPet dealer close to you
Want to make sure our products are the right fit for you and your dog? Experience the InnoPet products in real life. With more than 800 points of sale across Europe, there is always a store nearby.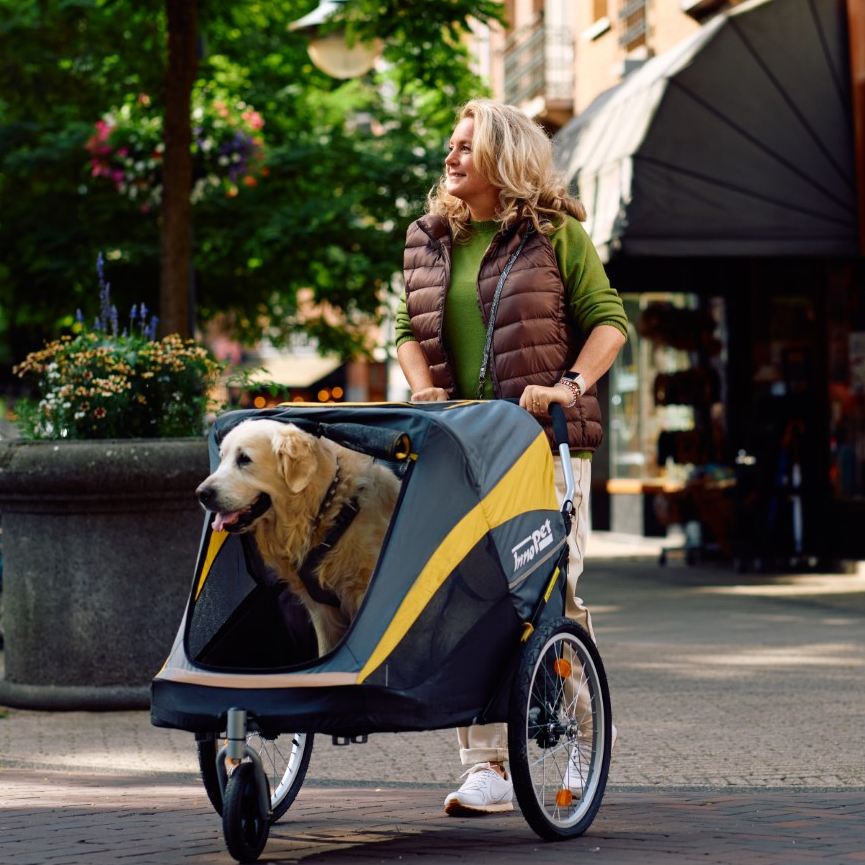 How our customers experience this product
Of course we can tell you that many dogs are already happy with our products, but their pa(w)rents can do this much better.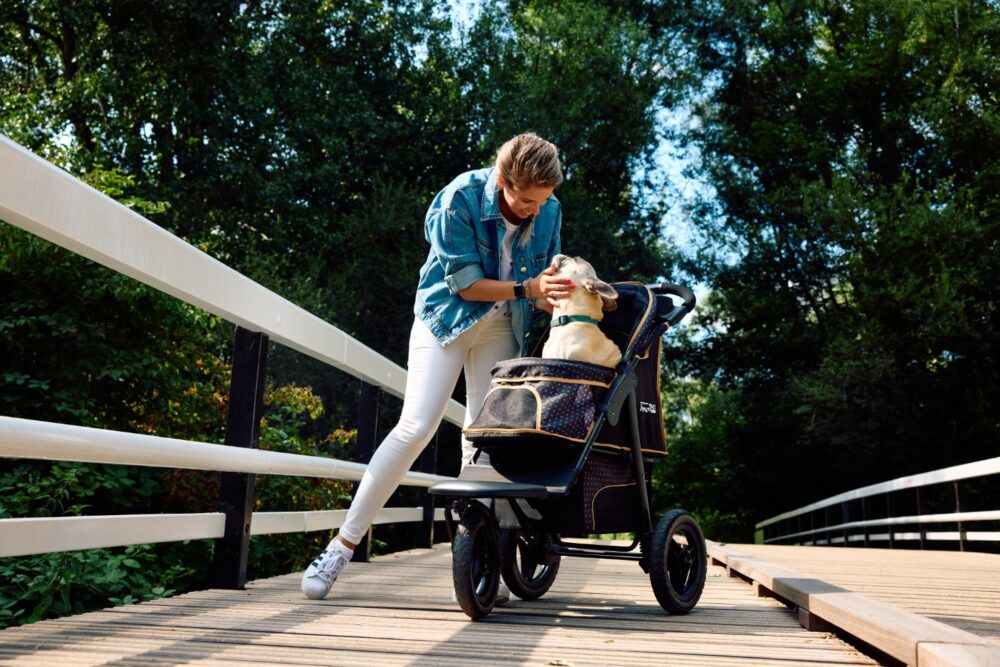 Why you and your dog will love InnoPet
Safety
Comfort
Service
Sustainable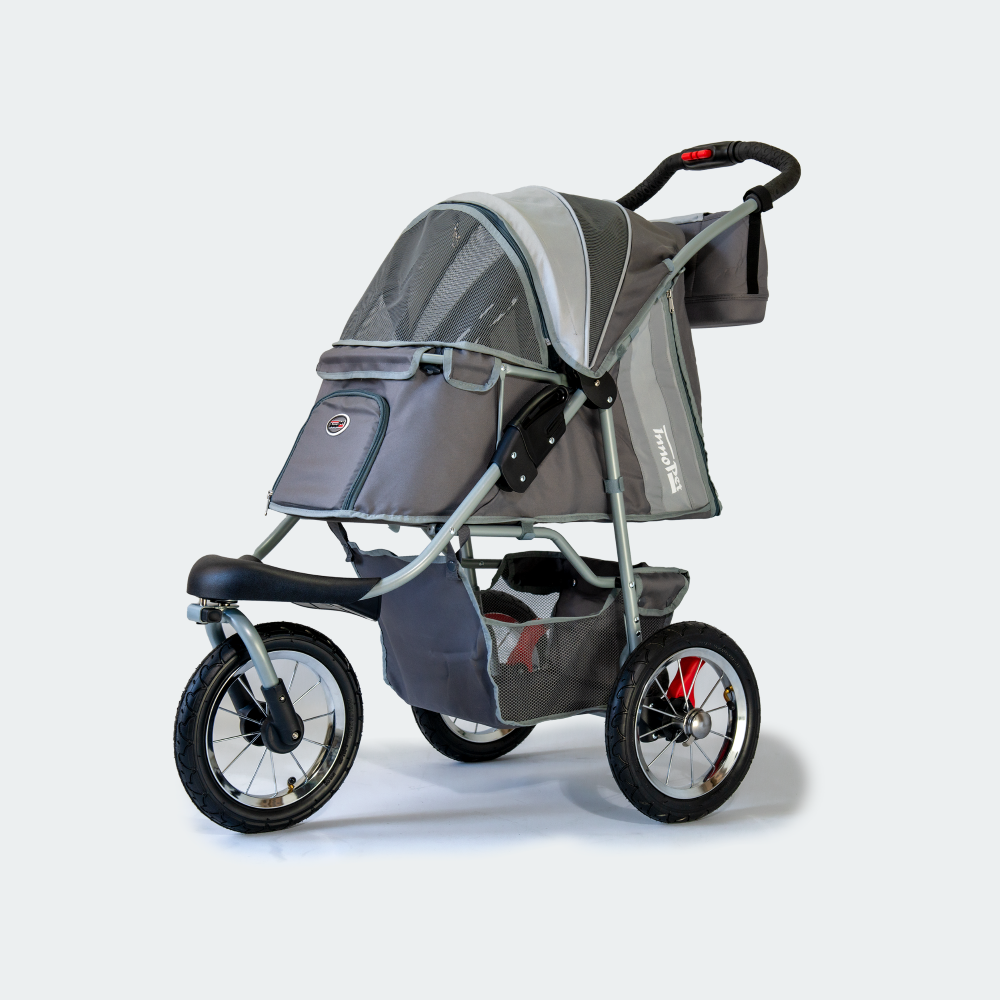 InnoPet Comfort Air ECO
Does your dog have a medical condition, don't you want too large distances for your puppy or is he too old to make long walks? Then, you need the dog pram. You buy the InnoPet Comfort Air ECO because you only want the very best for your loyal four-legged friend. Maximum comfort thanks to the large pneumatic tyres, a spacious lying surface, strong fastening lines and lots of ventilation. The pram can handle a weight up to maximum 25 kilos. Are you on the road or don't you use the pram for a while, you can fold it with just one hand and store it compactly. Quality and comfort for you and your pet.
View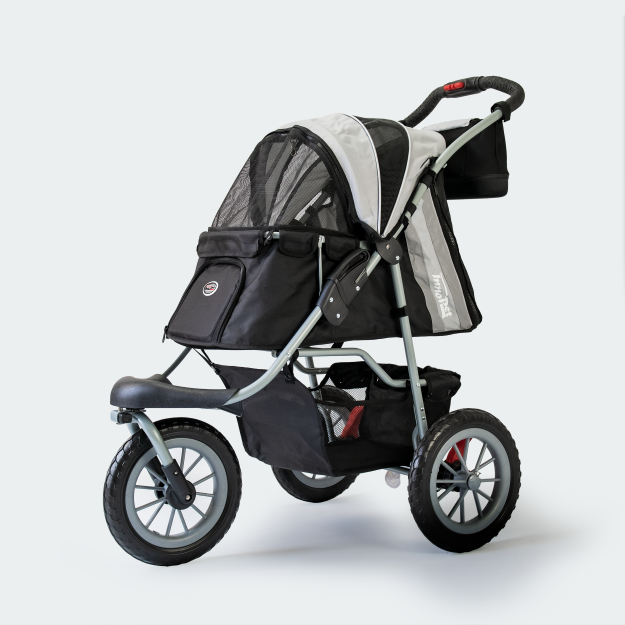 InnoPet Comfort EFA ECO
Your dog deserves comfort and that is exactly what this dog pram offers you. The InnoPet Comfort EFA ECO stroller is suitable for small and medium-sized dogs, up to max. 25 kilos. Is your furry friend still a puppy or does your loyal four-legged friend has a (temporary) injury? Not only you will be doing your dog a favour, but yourself as well. Large EFA wheels, a spacious lying surface and sufficient ventilation, that is what makes the Comfort EFA ECO so special. In addition, your choice for this product is good for the environment. Together we are committed to animals and people!
View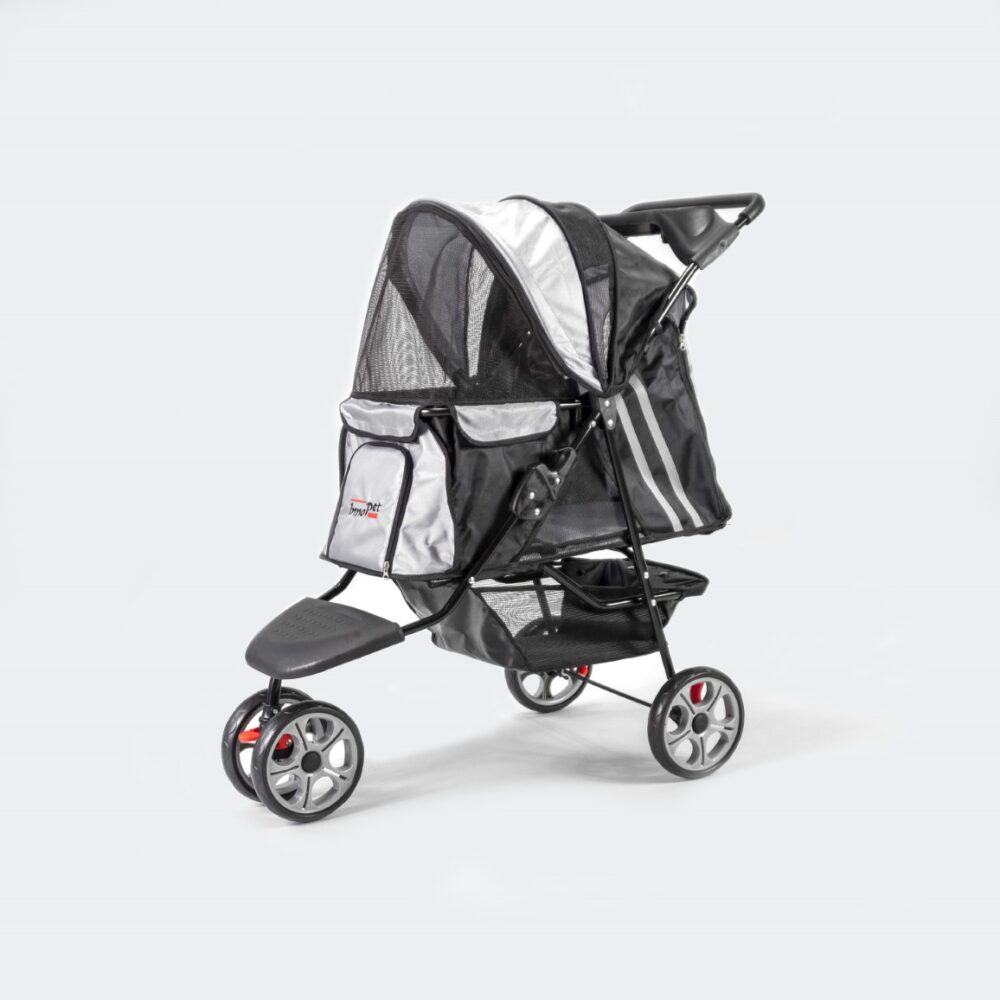 InnoPet All Terrain
De InnoPet Stroller All Terrain is the perfect dog pram for you little friend if you are looking for high-quality but don't want to pay the top price for it. This dog pram can handle max. 12,5 kilos and is therefore extremely suitable for small dog breeds. You can take this pram anywhere, because it only weighs 6,5 kilos. As the name suggests, you can use this dog pram on all terrains. It ensures that you can go outside carefree and have a lot of fun together.
View