Find an InnoPet dealer close to you
Want to make sure our products are the right fit for you and your dog? Experience the InnoPet products in real life. With more than 800 points of sale across Europe, there is always a store nearby.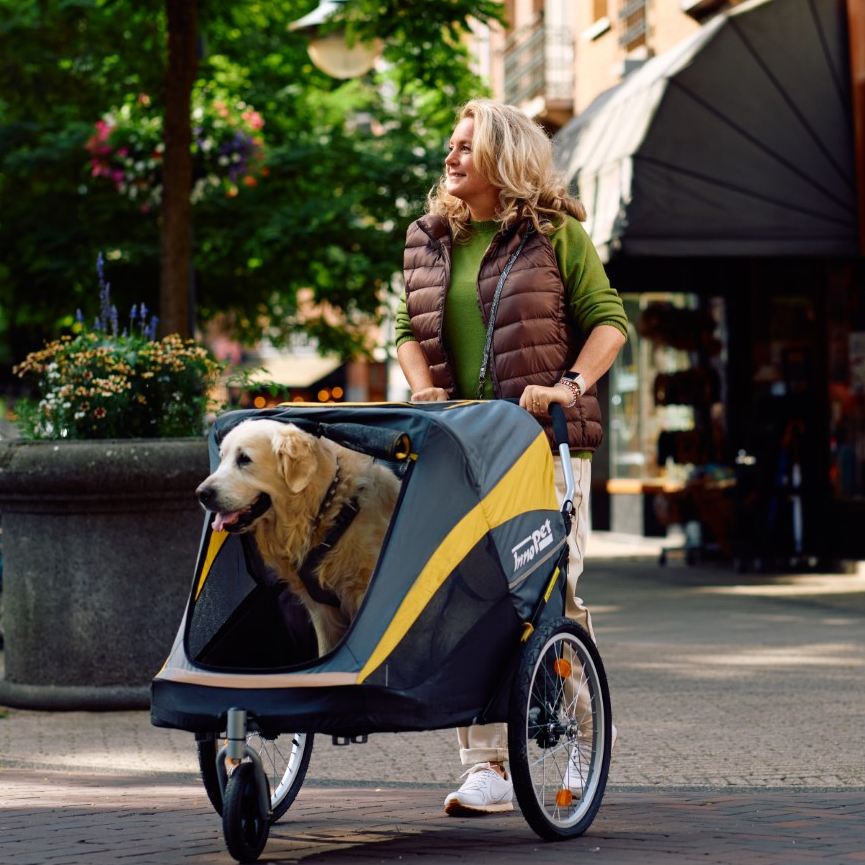 Frequently asked questions
Below is an overview of the most frequently asked questions and our answers to them.
Can I clean the cover?
Yes! All covers of our dog prams can be removed from the frame so that you can wash them properly by hand. Do this no warmer than 30 °C and use mild soap. Finished washing? Then leave the cover to dry, but do not put it in the sun as this may discolour it.
Prefer personal contact?
Would you prefer to speak to someone in person? Then contact Chantal in Customer Services
How our customers experience this product
Of course we can tell you that many dogs are already happy with our products, but their pa(w)rents can do this much better.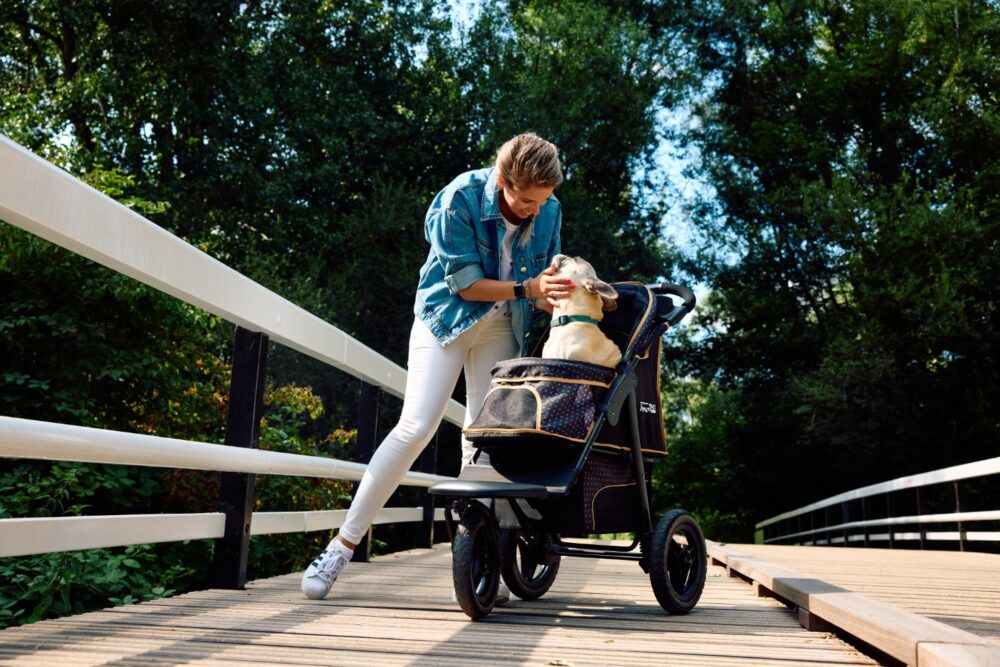 Why you and your dog will love InnoPet
Safety
Comfort
Service
Sustainable